My daily routine usually goes like this: wake up – go to work – go home – sleep. Aside from that, though, I also have dogs and a home to take care of. I only get to do what I want and rest a little during the weekends. Sometimes, I get to clean up a bit, but most of time, I don't.
Back in the day, hiring a nanny to take care of all your needs was so easy and affordable. Nowadays, however, it's such an expensive thing to do. After paying for bills and in my case, availing of a new home, my family honestly cannot afford it anymore. Fortunately, with the help of technology and the abundance of service providers out there, we can now get our needs taken care of – and at a great price, to boot! Say hello to GoodWork.ph!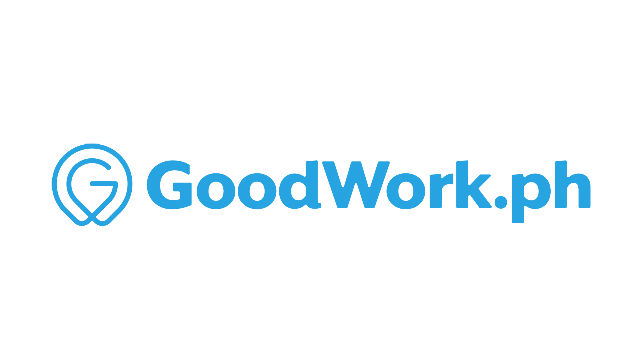 A friend recently introduced me to this app, which makes it easy to get quality services at the best prices and at the utmost convenience. Aside from helping us with our needs, the service providers get to grow their businesses, as well. A pretty good deal, right?
Their top services are home cleaning, laundry, and home repairs; but it's also nice to point out that they have wellness services, as well.
Home Cleaning
Laundry
Massage
Plumbing
Pest Control
Aircon & Fridge Services
Nail Care
Carpentry
So, how do you avail of these services, you ask? Just download their app. Sign up. Choose from their services. Book same-day or next-day services. Wait for the service partners to arrive. It's as easy as that!

As for me, I availed of three services on a Saturday: Manicure & Pedicure for my sister, a much-needed 1-hr Massage for me, and a SUPER-NEEDED 3-hr Home Cleaning.
The service providers for the mani-pedi and massage arrived earlier than the home cleaning team. It would have been nice if I booked it after home cleaning; but due to time constraints, I had to get it done earlier.
First impressions: They arrive on time. And they're SUPER friendly. As in "Ate-that-you-thought-you-knew-for-years" friendly. The mani-pedi session is pretty much the same as in a nail salon. It's fast and it turned out great!
As for the massage, I got it done in the comforts of my own bed. It had been a while since I got a massage because I've been too busy at work. I usually get off pretty late at night these days, so this was a pretty good service for me to get done during the weekend! Anyway, it was soothing and Ate really kneaded my back well. lol
The last service I availed of – and the most important one – was the 3-hr home cleaning! I actually woke up super early to start cleaning before they arrived. I know, I know. I should've let them do their thing, but our house was SUPER messy… like embarrassing-messy. As you can see, I'm still in the process of renovating my room. Plus, I don't think 3 hours could cut it for a 2-storey house with 5 rooms.
Anyway, I helped them clean up to get things done faster. In that span of time, we finished the balcony, one shower room, one toilet room, and three bedrooms. They were very thorough with the cleaning. They also use these great-smelling cleaning sprays. They smelled so good, I had to ask what brand it is, but it's a secret. Sad. 🙁
Take note: They bring their own cleaning materials, but you need to provide basic cleaning tools like dustpans, walis, and big brushes as needed.
After the services, we shared a meal because we were exhausted and they deserved it. I also got the chance to talk to them regarding their working situations and – this is important! – Our Ates and Kuyas are able to take home a good living salary because of this app! Everyone deserves that!
To get you guys started, here's a 30 pesos off voucher code that you can use with any services on the app: GWWIM30 
Plus, after every 10 completed services on the platform, GoodWork.ph will reward you with a free service!
Overall, I would definitely book them again to help us with moving in and cleaning up during the renovation of our new home! They're great and I can attest that they're worth every penny.
GoodWork.ph
09064061270
Website: https://www.goodwork.ph/
Facebook: https://www.facebook.com/Goodwork.ph/
[fb_instant_article_ad_01]?