It's that time of the year again—nope I don't mean Christmas. It's holiday shopping season! Because of that, Christmas bazaars are popping up here and there, and Christmas bazaar addicts (holler if that's you) are celebrating!
We LOVE Christmas bazaars too. The unique finds, the discounts, the feasts, and festivities…it is awesome! And if you're someone who gets a little bit too excited everytime a new Christmas Bazaar pops up in town, there's a good chance you might be a Christmas bazaar addict…just like us!
How do you know? Here are 8 signs you are a Christmas Bazaar addict!
8. When you are the first person your friends tag on bazaar announcements on Facebook.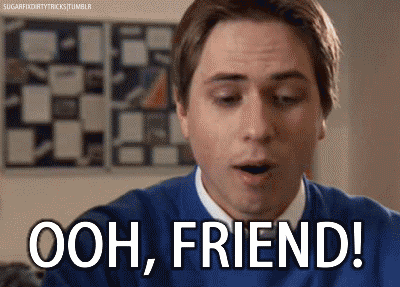 Facebook Christmas bazaar announcement, posted 10 minutes ago. Your friend's tag of you on the post? Nine minutes ago.
When you are the first person your friends think of to tag when they see a Christmas bazaar announcement online, you know you are the bazaar addict in the group. And you're thankful, tbh, 'cos good friends support each other on their passions. Amirite?
7. When half of the stuff in your room (if not all) are from bazaars.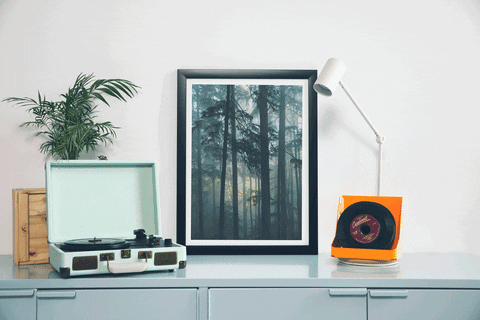 Your friend comes over and you're in your apartment. She sees this cute vintage telephone sitting on your bedside table. Where is it from, she asks? From a Christmas bazaar, you answer. This top? From another Christmas bazaar. This carpet? From a Christmas bazaar again. Everytime someone sees something you own and asks where it is from, and you start realizing that your answer is always the same then, honey, you are a Christmas bazaar addict.
6. You check ahead who's going to be selling their stuff there.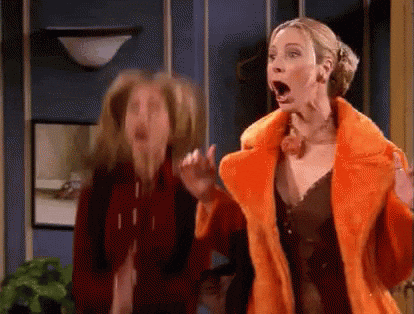 You do your research pre-bazaar day. So you know what's going down. You know which brands will be putting up shop there at the bazaar, and which celebrities or famous bloggers will be selling their pre-loved items.
If other people's favorite part of Christmas is the noche buena, this is yours. The Christmas bazaar shopping.
5. You plan ahead.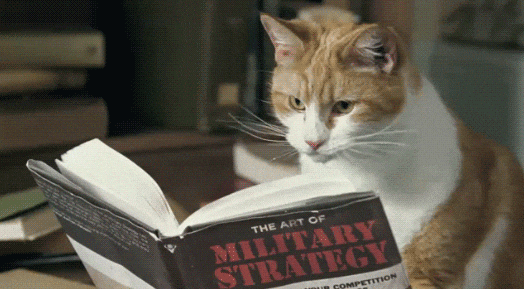 When you are a certified Christmas bazaar addict, you plan everything. To. The. Dot. Are you going with friends? Who are coming? Where are you meeting? How will you get there?
And tbh, planning ahead especially for your transpo is super practical, because some Christmas Bazaars, like the upcoming Ayala Land Pop Up Town this November and December, offer FREE shuttle transfers and Grab discounts for their visitors. How convenient is that?
4. You go to where the bargains are.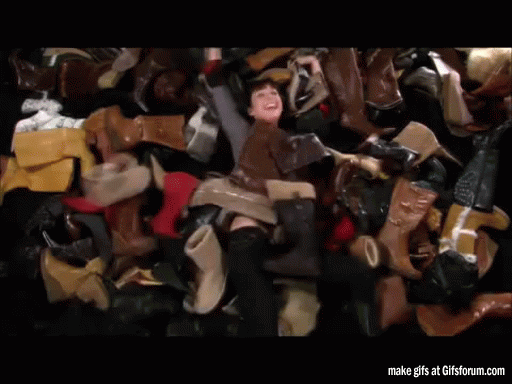 Because you know there are golden finds in bargain bins, if you just know how to look. And, girl, you are the expert at that. Like 70% off warehouse sales? YES, JACKPOT. So in the end, no matter the budget you've set you still somehow always end up spending a little over than what you meant to. But it's okay because discounts that crazy don't happen everyday. Plus, getting 10 pieces of clothes for the usual price of just 3? Uhm, score.
3. You always go to the Christmas bazaar a little hungry.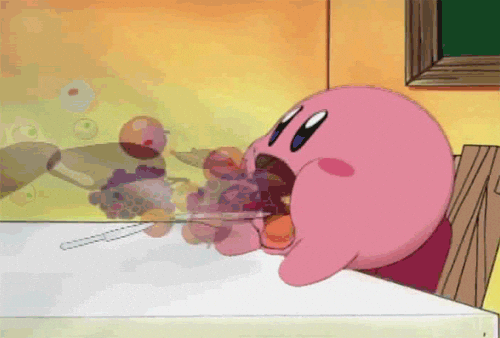 You know you're a Christmas bazaar addict (and hustler) when you go to the fair with a stomach that's skipped the last meal and pants with an expandable waistline. Why? Because you read Mercato Centrale will be there, so naturally, that means lots of super awesome food. So you come prepared. 'Cos, duh, it would be a sin not to.
2. You know everything that's going down at the bazaar.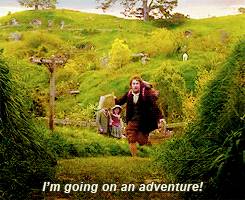 What brands, what food, what activities, who will be performing—you know it all and you know which ones you want to check out even before arriving at the venue. You do your research and this makes your trip to that Christmas bazaar even more efficient. You even save the map of the bazaar on your phone so you know your way your around the place! It's a like a big adventure!
1. You're always obviously the happiest person at the bazaar.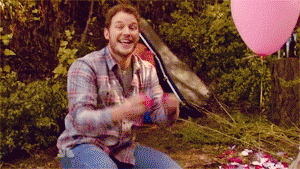 That person with a grin spanning from ear to ear while carrying shopping bags on one hand and a hot stick of wagyu cubes on the other in Christmas bazaars? Yep, that's you. That's so you.
–
If you recognized yourself in any (or all) of these then congrats! You are a certified Christmas bazaar addict! And if so, you should know that one of the best and hippest Christmas bazaars in the metro is popping up again this November and December and it's bigger, brighter, and better. Get ahead on your Christmas shopping at Ayala Land's Pop Up Town!
Pop Up Town is not only a shopping destination, it is also a venue for food, entertainment, and fun activities for your barkada and the whole family. What to expect at there? A lot!
Celebrity booths where celebrities like Miriam Quiambao, Maricar Reyes-Poon, Nikki Valdez, Gretchen Fullido and more will sell their pre-loved items.
BIG discounts (up to 70% off) on big brands!
Shopping (Karl Edwards, Mommy Mundo, etc.)
Food trip with Mercato Centrale
Local brands to love: art, communities, and student entrepreneurs
Outdoor movie screenings
Art workshops
Battle of the bands
Live performances / acoustic nights
Inflatable obstacle course
And a whole lot more!
Grab discounts will be available to everyone booking a ride to the event, as well as FREE shuttle rides at Park Square Makati to and from the venue.
Mastercard holders, on the other hand, are in for a super convenient experience as cashless shopping will be available for them on top of free entrance, raffles, freebies, and a free air conditioned lounge exclusively for them to enjoy.
Ready? Spend a productive weekend after the ASEAN holiday at Circuit Makati's Pop Up Town this weekend, November 17 to 19 at Circuit Makati! And be sure to be there on November 17 at 6PM for the lighting ceremony of Makati's tallest Christmas tree!
And on December 2 to 3, the fun continues for the second leg of Ayala Land Pop Up Town at Arca South, Taguig! For more information, visit Pop Up Town's Facebook page at www.facebook.com/PopUpTownPH/
Ayala Land Pop Up Town is presented by Ayala Land, and co-presented by Mastercard and Fox Life. Special thanks to Samsung, Alveo, Mellow 94.7 and the event's official ride partner, Grab.
Know someone who's a Christmas bazaar addict? Tag them in the comments section below!
–
We're giving away tickets to Pop Up Town Arca South!
We are giving away tickets to Ayala Land's Pop Up Town at Arca South! Each winner will get 4 tickets each. The contest will run from November 24 to 28, 2017. Check back on this article on November 29 for the announcement of winners!
Contest terms and conditions:
Contestants should be at least 18 years old or above to join.
Contestants should own a valid ID.
This contest will run from November 24 until 11:59 pm on November 28, 2017.
Winners will each receive 4 tickets to Pop Up Town Arca South on December 2-3.
The winners will be announced on November 29. Please check back on this article then for the announcement!
Winners will be contacted through Facebook direct message with the complete information on how to get their tickets.
Winners will be chosen through an electronic raffle via the Facebook Contest App.
WhenInManila.com and Pop Up Town reserve the right to forfeit contestants violating our contest terms.
This promotion is in no way sponsored, endorsed, administered by, or associated with Facebook.
In the event of unforeseen circumstances, we may alter, amend, or cancel the competition without prior notice. We reserve the right to change these terms at any time.
Ready? Join here!
Contest mechanics:
Just answer the following question: "What do you love most about Christmas Bazaars?"
Post your answer in the comments section of WhenInManila's Facebook post here.
We'll choose the winners via electronic raffle using the Facebook Contest App.
That's it! Wait for the announcement of winners on November 29, 2017 in this article!
–
UPDATE 11/29/2017: Announcement of winners
Congratulations to the winners of Pop Up Town Arca South Tickets!
Kat Mayuga
Maricar Tagabeng
JP Sium
Joylyn Andeza
Irish Cardenas
The winners will be contacted privately. Thanks to everyone who joined and see you at Pop Up Town! 🙂