With traffic and government officials calling Manila's transport crisis an exaggeration and saying it's not that bad, you have to wonder: are they living in the same city? Anyone who's had to brave the rush hour commute in the past few months can tell you of the inhumane conditions they are put through. But if there is any space to deny the existence of a transport crisis it would be through ignorance. 
(Is Manila's Hellish Commute System Harming More Than Just Our Physical Well-being?)
The only people who would confidently be able to say that there is no transport crisis are those who've never experienced a Manila commute. So we've gathered these stories that clearly paint a picture of the sad reality of every commuter in Manila: 
Jamie:
I am from Mandaluyong and I used to study in Makati for 2 years. Siguro for those 2 years, I tried all "creative" ways to commute from school. Lagi dumadating yung time na magmamadali talaga ako umalis ng school para makasakay agad ng jeep papunta Buendia MRT. No time for friends talaga. Tapos makikita ko, hanggang staircase yung pila. [It always reached the point that I would hurry to leave school so I could catch a jeep to Buendia MRT right away. I really had no time for friends. Then I would see the line stretching to the staircase.] 
Pagdating naman sa bus, patayan talaga. Kahit gumagalaw na yung bus or nasa puntuan na, hahawak and susugod parin sila. [When it comes to the bus, everyone is desperate. Even if it's already moving or full, people will hold on and rush in anyway.] Madami nasasaktan dito physically. Nakikita ko, usually mga babae yung hurt kaya minsan nadadapa sila or natutumba kasi super lakas nung mga guys. [A lot of people get physically hurt. I often see that it's women who get hurt when they trip or fall over since the guys are much stronger.] 
May mga times din na umaabot ako ng 4 hrs bago makauwi. [There are even times it reached 4 hours before I arrived home.] Imagine?! Makati to Mandaluyong?! 4 hrs?? I tried the motorized boat din, tapos dalawang sakay ng jeep. But it also took me almost 2-3 hrs bago makauwi because super traffic sa Poblacion. [I've tried the motorized boat then 2 jeepney rides. But it also took me almost 2-3 hrs before I arrived home because it was super traffic in Poblacion.]
Mark:
Spent nearly six hours at one point commuting for work from Valenzuela to Mandaluyong. Tapos sasabihin sa akin sa opisina na agahan ko pa lalo ang biyahe papasok. [Then I was told at the office that I should try commuting even earlier.]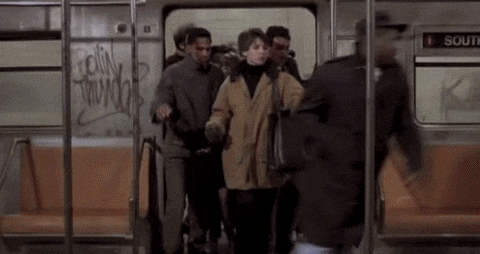 Ysabella:
It was 2015, I think, and I was just getting used to seeing rallies take place normally near UP Manila and the Supreme Court. I was well into my freshie year, and I slowly got accustomed to seeing rallies and mobilizations take place, except for one that resulted in the worst commute of my life. At that time, the news was filled with issues surrounding the Iglesia ni Cristo, so many INC supporters flocked to the Supreme Court to hold their own form of protest. For the entire day, the entire stretch of Padre Faura was closed off to the point that UP Manila had to suspend afternoon classes so students could go home early. Usually, I would just take one jeepney ride home and commute for at most an hour (traffic included). But because Faura was closed that day and jeeps couldn't get past the street, I had no way to get home. Long story short, my usual one jeepney ride became three different jeepney rides and a total travel time of three hours — all to travel home from Ermita to Santa Ana, Manila.
Joy:
Siguro pinakamasakit na yung sabihan ako ng driver na hindi ako maganda haha! Yung pagsabit sa jeep, wala na yun sakin. Manhid na ko dun. I've done it many times kaya ganun. [The most painful experience was probably when the driver told me I was ugly haha! Hanging on to the jeep, that's nothing. I'm used to that already.] 
Jade-Ceres:
In college I was trying to ride a jeep near Quirino station in Manila where the stoplight is, manong driver didn't see me. Nag-go siya habang di pa ko nakakasakay ng maayos. Nakaladkad ako ng mahaba-haba hangang sa susunod na stoplight. Eh thesis submission day ko yun, so imbis na sarili ko yung asikasuhin ko, nagawa ko pang maitapon yung thesis folder ko sa loob ng jeep habang kinakaladkad ako across the street. Pumasok ako sa school na wasak ang jeans, super dumi and medyo sugatan at nasira ang takong ng sapatos. Nung tinanong ako ng mga tao anong nangyari, sabi ko na lang "madugong labanan ang pagtatapos ng thesis". Di ko inaming kinaladkad ako ng jeep from stoplight to stoplight haha.
[He accelerated even if I wasn't seated yet. I was dragged for a long time, until the next stoplight. It was my thesis submission day so instead of taking care of myself it was my thesis folder I prioritized protecting by throwing inside the jeep as I was dragged across the street. I went to school with distressed jeans, dirt and wounds all over myself, and broken shoes. When people asked me what happened I just said "Finishing thesis is bloody work.]
Mary Benaleth: 
Umulan sa loob ng MRT. [It rained inside the MRT.]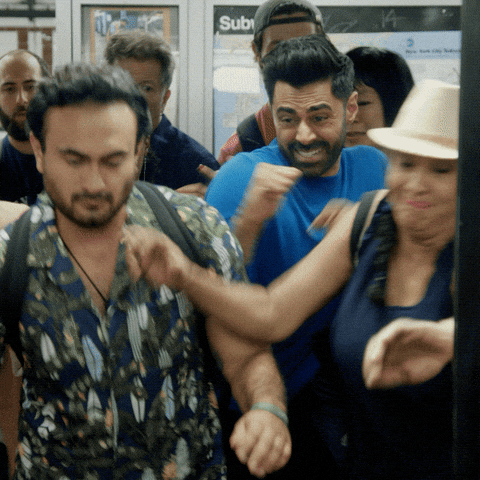 Maynard:
Going home at night waiting for a jeepney in coastal. One time, it took me almost 6 hrs. After that, I started riding UVs at Park Square. It's expensive but it's a price I'm willing to pay for my sanity.
Edhel:
2014 when I came back to Manila after working in Singapore for 4 years. I worked again in Makati [while] I lived in Imus & Tondo but for both, I need to sacrifice 6-8 hours [of] commute. I literally cried in my first 2 weeks, and so I decided to quit my job in less 2 months cause I believe I have other options and I  deserve better, especially to spend more time with my hubby than being stuck in traffic daily. So we moved to New Zealand.
Green:
Left the office BGC at 5.20 pm. Arrived home at 2am Valenzuela. The whole time I was standing on the bus.
Jm:
It took me 3 hours to get to Guadalupe from Ayala. Thank you Philippine commute, very cool.
Angel:
A lot actually. From the hassle, traffic, the almost holdap and the digmaan. Every day is a war.
Julio:
5 hrs on the bus, from Sucat to Ayala. Prompted me, along with financial issues, to pick the bike-commute option. Been doing it for 4 yrs now, and as far as I can see, it will get worse before it gets better.
Allez, Philippines! Pedale!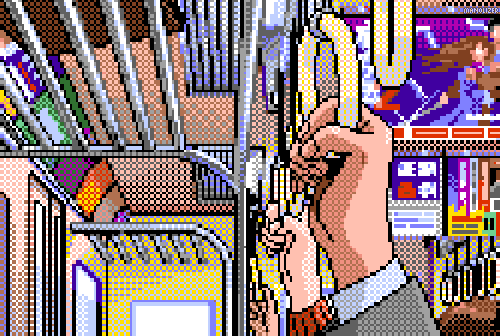 Aika:
I tried to find a solution. I bought a motorcycle for my daily commute from Valenzuela to Makati, para makaiwas sa traffic [to lessen the traffic]. But I suffered from back pain. Kaya nagrent na lang ako sa dorm nearby office [so I rented a dorm near my office instead]. Sacrificing the time I would spend with my family, tuwing weekends ko na lang sila nakikita [I would only see them on the weekends].
When I am having a conversation with my OFW clients, they really don't wanna work again here in Manila because of the traffic. If only our voice can be heard, If only we can have an efficient system. My hopes are still high. There are miracles. Kung hindi magawan ng paraan ng local government, baka kaya ng private sector [If it cannot be done by the local government, maybe the private sector can do it].
Ichan:
Started traveling at 2 pm from Laguna to my Office at BGC. I arrived at Ayala station around 12:30 Midnight. Used Angkas, reached office around 1:00 am. 2 hours nalang out ko na. [Just 2 hours and it was already out time.] 
11 hours of travel time from Laguna to BGC. Sana nag Baguio nalang ako. Or Bicol. Mas maikli pa byahe. [I should have just gone to Baguio. The commute would be shorter.] 
Anne:
Left office in BGC at 6 pm. Arrived home in QC at 2 am. Then woke up at 6 am to catch the fx. Rain was hard that day.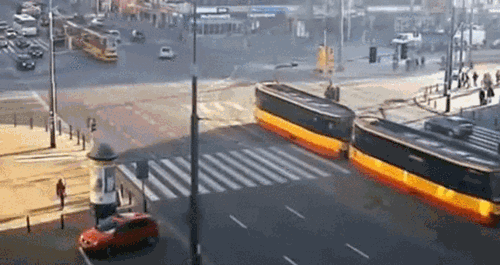 Kaira:
Left Alabang at around 6:30 pm arrived at COA at around 1 to 2 am via regular bus.
Melanie:
Left office in Pasig at 8 pm. Arrived home in Pasig at 11 pm.
Share your own commuting horror story with us in the comments! 
Do you have a story for the WhenInManila.com Team? Email us at story.wheninmanila@gmail.com or send us a direct message at WhenInManila.com Facebook Page. Interact with the team and join the WhenInManila.com Community at WIM Squad!