Guys. Guys. Guys!!!
Toblerone has just released limited edition packs this Christmas that not only can you personalize with your own thoughtful messages, but can actually……….*drum rolls*
Record messages and play music!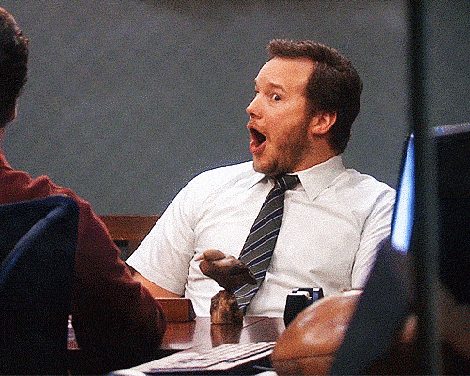 How thoughtful and amazing is that??! Think musical greeting cards—those you open and they play a happy tune—but so. much. better. Because it's not just a card, it's also a bar of chocolate. A bar of Toblerone, to be exact! And who doesn't like getting those delicious triangular Toblerone chocolate bars for Christmas? Everyone loves those.
Seriously, you can record your own messages into the pack
Imagine getting a pack of Toblerone for Christmas, and it plays a pre-recorded message of the person who gave it you. Wouldn't that be the most thoughtful thing?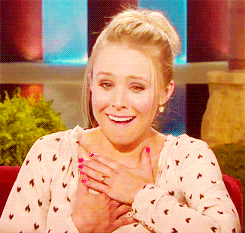 Here's how the Toblerone Thoughtful Tunes packs work (yes, that's their amazing name). On the side of the pack, you'll find two buttons: play and record. The play button will automatically play a Christmas tune, but you can also opt to make this thoughtful gift even more personal by hitting the record button and recording your own heartfelt message for your friend, family, or bae.
Record your message through these buttons
And when they press play, the Toblerone pack will play your recorded message followed by a happy Christmas tune, which, we promise, is the best thing ever.
The Toblerone Christmas packs are designed by Solenn Heussaff
Solenn Heussaff designing Toblerone packs
If you're a fan of Solenn Heussaff, perhaps you've already recognized the artful strokes. To make these limited edition Christmas packs even more special, the sleeves are dressed in exclusive designs by the actress, host, and painter herself. Take a look at her whimsical yuletide designs!
Solenn's designs will be featured on all Toblerone's limited edition Christmas packs, including the musical Thoughtful Tunes packs.
Plus, you can personalize the packs with your own thoughtful messages
Aside from the voice-recording feature and Solenn's designs, Toblerone packs this Christmas will also have a blank space on its sleeve to allow you to further personalize your gift. You can draw, write a message, or create whatever design you want on it to make sure the person receiving your Toblerone gift will truly feel special. Because, hey, that's what matters most, right?
You can write your own messages and designs on this space.
You can get the Solenn-designed Toblerone Christmas packs at all leading supermarkets, convenience stores, and Toblerone mall hubs. For the Thoughtful Tunes packs, for every Php300 purchase of Toblerone, consumers can get these musical packs at no extra cost should they purchase the Toblerone 360g packs.
Spread thoughtfulness this Christmas! Get your loved ones a gift with a personal touch, like these Toblerone Christmas packs.
Win a giant personalized Toblerone pack!
Toblerone is giving away giant 4.5kg Toblerone packs to 5 winners! Here's how you can win one:
Christmas is right around the corner so we're upping our gifting ante. Join the Toblerone Christmas Promo and get a…

由 Toblerone 发布于 2018年12月14日周五
Screenshot the Toblerone blank pack template from the Toblerone Instagram highlights section on their profile, @tobleroneph.
Doodle your own design on the Toblerone blank pack!
Post your designed Toblerone pack on your own IG story, and tag @tobleroneph and use the hashtag #TobleroneChristmas.
Don't forget to set your profile privacy to public!
See the full contest mechanics here
Contest runs from December 15, 2018 to December 20, 2018 at 12 noon only! Five (5) winners will be chosen and will each receive a 4.5kg Toblerone pack with their designs printed on it which can be claimed in any of the mall hub locations. Winners will be announced on December 22 on Toblerone Philippines' social media pages.
Ready? Head to Toblerone's Instagram page now to join. Good luck!
Who do you want to give a Toblerone to this Christmas? Tell us in the comments!
Toblerone Philippines
Official Website: www.tobleroneph.com
Facebook: www.facebook.com/tobleronepilipinas
Instagram: @tobleroneph
Youtube: www.youtube.com/user/TobleronePilipinas