By: Oriana Cuenca
The clown prince has seen many incarnations—from Romero's prankster to Ledger's psychopath—but Joaquin Phoenix's Joker is tragic and realistic in a way that almost casts him as a hero.
Joker is set in a Gotham that is almost oppressive in its misery. Trash heaps, endless stairs, and rundown buildings create visual elements that set the tone of bitterness that will prevail throughout the whole film. Mentally ill and socially awkward, Arthur Fleck is easy prey in this brutal Gotham. The cinematography of this film is done expertly to make viewers feel the cartoonishly ugly world that Arthur lives in. In short: it's miserable. He's miserable. The stage is set for a tragedy (or a comedy, if you ask Joker).
RELATED: "Joker" Wins the TOP Prize at the Venice International Film Festival
Image: Village Roadshow Pictures, DC Films
One Bad Day 
One of the Joker's most famous philosophy is the concept of "One bad day". The clown prince set out to prove that even the most upright people can be driven to madness when pushed to the extremes, a philosophy embodied by his comic origin story. In the comic Killing Joke, the Crown Prince of Gotham was born after falling into a vat of acid that bleaches his skin white and turns his hair green. The disfigurement and the agony of the experience drove him to insanity then and there, all in one bad day.
In DC Film and Village Roadshow Pictues' Joker though, the transformation story of Arthur Fleck into the famous villain doesn't happen in one bad day but throughout a desolate whole life. Every aspect of Joker's story makes his madness almost reasonable. The key difference is that insanity creeps onto him gradually. He's mentally ill, yes, but he didn't jump straight into derangement as one version of Joker had. He did not drown in acid, but he sank slowly into a helplessness because of a society that disregarded him. Joaquin Phoenix portrays this brilliantly with the subtlety of his acting. A slight change in his bearing or a bit more spring in his step gradually transforms the social recluse Arthur Fleck into the charismatic madman Joker is known as.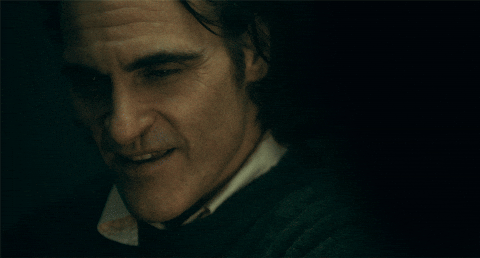 Motivations of a Madman 
One of the most prevailing ideas of Joker is that he's an agent of chaos. The Joker does what he does for no other reason than he thrives off the madness he causes. He's unpredictable. He's well and truly insane, and audiences for years have been captivated by him because of it.
The latest version of Joker is far more in touch with reality. No spoilers, but the first few murders he commits actually get him praised by the people around him because of how many people probably wished they could have done the same. He's less of a madman and more of an ordinary man uninhibited. This Joker was an aggrieved outcast, and his madness is an escape from society's rules. He stopped caring about who he scared, who he hurt, who he killed, and that is exactly how he found freedom—perhaps even joy. It's a pity party turned power trip that's caused concern over potential mass shootings. In any case, this Joker is definitely the most human of all the renditions of him done before.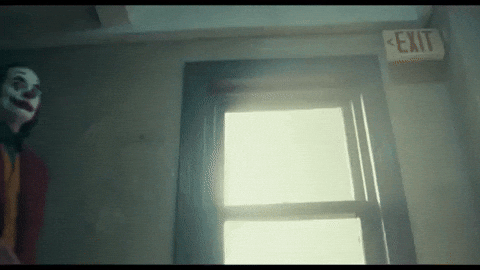 A Brand New Joker
Love the film or hate it, Joaquin Phoenix's version of the villain has set itself apart from all the Jokers before it. The 2019 movie has cast Joker in a way that audiences can empathize with his story, something unimaginable with the gleeful killers that came before him. What this Joker lacks though is the compelling unpredictability of the Jokers before him, but what it gives is a character study on the breaking point of man.
'Joker' is mad like all the others, but it's a madness that can be understood.
Have you seen the film? What did you think of it? Let us know in the comments!
–
Do you have a story for the WhenInManila.com Team? Email us at story.wheninmanila@gmail.com or send us a direct message at WhenInManila.com Facebook Page. Interact with the team and join the WhenInManila.com Community at WIM Squad!
[fb_instant_article_ad_01]?