Arolf:
The 2nd time I watched it, I just want to be in awe once again. For the 3rd and fourth, it's to notice some details in the film. Cameos and easter eggs to be exact. The 5th time, I just want to rewatch it with all the details in my mind. I definitely appreciated it better the 5th time.
Kaycee (@themachomom): 
I watched it 4 times with different people. First with my son, 2nd was with my boyfriend, 3rd was with my gay friend, 4th was by myself! The first time I watched it, I wasn't able to focus on the movie because I was so malas to be seated in front of a spoiler in the cinema. The 2nd time, I noticed a lot of scenes I missed, even for just a few seconds of distraction. During the 3rd time, I focused on the action scenes, because they were too fast and I wanted to see all the characters. For the last time, before I watched it for the 4th time. I binged all the MCU movies so that I can grasp the story of the movie. I'd want to watch it for the 5th time with a "pause" button next time.
Dale: 
I watched it 4 times. I watched the spoilers and leaked footage too before the release of the film

I watched it that many time because I wanted to watch it with my different groups of friends and family. Seeing their reactions to specific scenes were one of my reasons for watching with multiple groups of people and multiple times. With regards to my enjoying the movie, it didn't really lessen after multiple viewings. I just became more critical with my criticism with it, being nitpicky with things and fan theories and whatnot.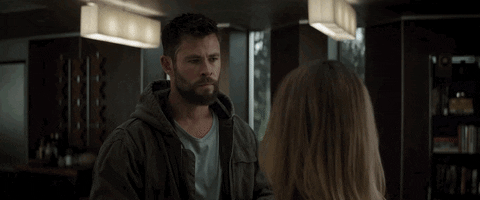 Dodie:
Watched it 3 times. Watched it on the very first day Apr 24 on IMAX because why not? This is it! The 10 years or so build up of the franchise, which I think I'll never get to see again in my lifetime. It is why I made the most out of it.

My wife secured me a ticket as early as March (She came thru like the Russo bros, they nailed it!). The movie turned me into a kid again! I loved it! Crazy to say that it feels like a comic book movie, which of course it is. But the Russo bros put an encore performance!

The Endgame had a family vibe into it, which kinda made me sad in the end, because I felt like I should've had my wife and our baby in there besides me to share and live the moment. Fortunately, my wife won this contest online and we were able to watch it – three of us strong! I've watched again for the 3rd time after a week and the Avengers assemble, the funeral scene still choked me up.

Like a fine wine, Endgame gets better with age. Not a knock on Avatar, but the replay value of Endgame is way up there, very high! My fav part was when Tony Stark met his father, it is very relatable to me who grew up without a father figure.
Rae: 
We watched it a total of 5 times. First is we wanted to watch it again because, of course, it is so epic and during the premiere, some parts are not audible, maybe the volume of the cinema wasn't good. That feeling of victory and sorrow, that's the mix of emotions after watching the movie. A bittersweet ending, indeed. Watching it over and over made me realize the intensity and importance of each character played in the story […] The movie really summed up all the stories from the past decade. Jericho: 
So I watched endgame 4 times in the cinema. Normally when I watch movies once I've seen it it's enough I don't have to watch it again unless there's a really long trip and I need something to binge watch on. With Endgame there's something different about it. Its the conclusion of 22 movies and some of the OG characters especially in Endgame. This movie is the last time we'll see Chris Evans as Captain America and Robert Downey Jr as Iron Man on the silver screen. We grew up with these characters and endgame is their send off to their retirement of the character.  Next is that endgame lives up to its hype. I remember one of the cast members said that "if you cried in infinity war then prepare yourself for part 2". The only times I cried in the cinema was in Inside out and Coco mostly because how relatable the story is. In Endgame, on the other hand, it basically destroyed me. […]

Lastly and the biggest reason why I go back to the cinema to watch endgame over and over again is the experience in the cinema which makes it amazing. My first screening was during the premiere. I even have the avengers jacket as well. The screening was all Marvel Fans. Fans that booked tickets 2 months in advance waiting for this movie for 11 years. Hearing the cheers and the emotions of the fans in this movie was something I cannot explain it and it was phenomenal. Watching Endgame in the Cinema will never be the same again with any other movie for a long time.
(Natasha Romanoff, AKA Black Widow, deserves better)
How many times did you watch Endgame, and what did you think about it?
[fb_instant_article_ad_01]?