Over the weekend, huge amounts of people visited popular tourist sites in China despite health authorities warning about the risk that the coronavirus pandemic still poses over the country.
Photos taken of Huangshan Mountain Park in Anhui show thousands of people crammed together hoping to enjoy outdoor experiences after being locked down for months. According to Global Times, the park was so packed that they had already reached maximum capacity by 7:48AM.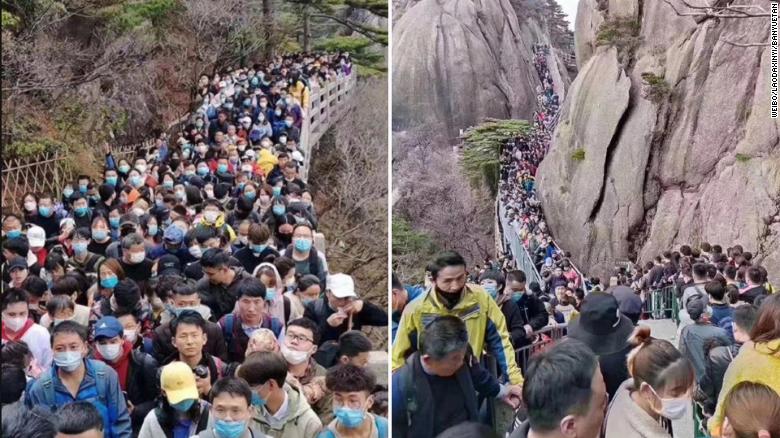 At the peak of the spread, China recorded thousands of new COVID-19 cases, though the rate has significantly slowed in recent weeks. On Monday, there were only 39 new COVID-19 cases, but health experts are still urging the public to practice the utmost caution.
After photos of overcrowding appeared, the newspaper People's Daily in China warned tourists not to gather. While it is understandable that people will want to go out after the lockdown, now is not the time to stop being vigilant. "If there are asymptomatic carriers present during large-scale gatherings, the consequences would be severe," the article reminded. Huanghsan has since stopped receiving tourists.
Do you have a story for the WhenInManila.com Team? Email us at story.wheninmanila@gmail.com or send us a direct message at WhenInManila.com Facebook Page. Interact with the team and join the WhenInManila.com Community at WIM Squad! Join our WhenInManila.com community on Viber, as well!