When in Manila, be sure to sample the gastronomic delights its bustling streets have to offer. More and more confectionery shops have been opening up their doors to all kinds of sweet teeth, with mouth-watering desserts ready to be devoured and enjoyed. Such a gem can be found along the corner of Santol Street in San Antonio Village, Makati.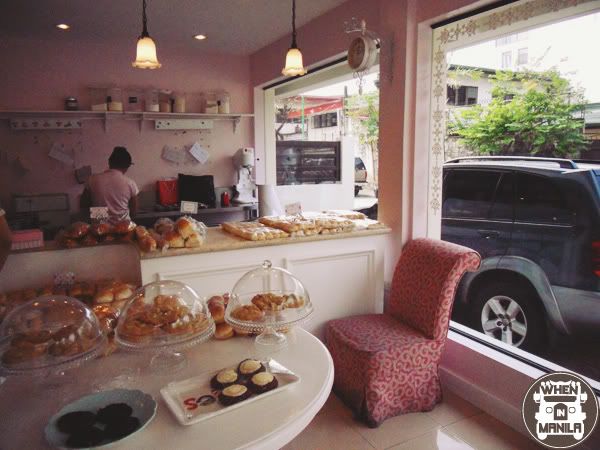 Sophie's Mom, a charming little bake shop nestled along a quiet neighborhood is managed by…who else? Sophie's mom of course! Tonette Rosal is a very talented baker with three daughters (the eldest being Sophie), who has taken her sumptuous red velvet cupcakes out of the kitchen and into a place where more people can enjoy them.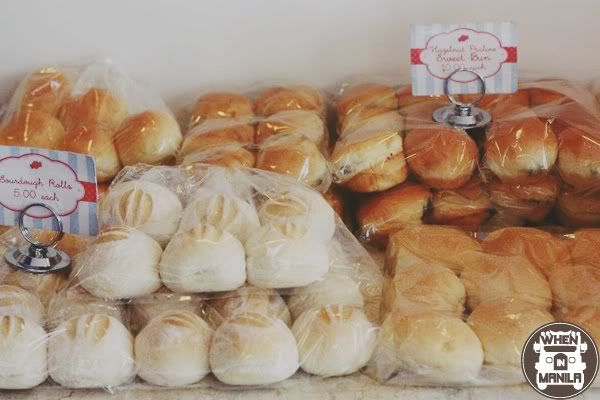 Opened in the middle of 2011, Sophie's Mom offers a wide range of breads and pastries for the very lucky homes near it, and has had a steadily growing number of followers ever since. The area is void of any tables and chairs, as it is mainly set up as a traditional take-out bakery with customer purchases meant to be enjoyed at home.
Among their bestsellers are their yummy cupcakes and Mochi ice cream balls. They also sell a variety of breads and cookies, and can be hired to make custom-designed cakes and cupcakes for parties and special occasions. All Sophie's Mom products are made fresh every day, with the finest quality ingredients to make sure that each bite is a splendid treat! We got to have a little chat with the lovely Ms. Tonette to take us through their products as we sampled them.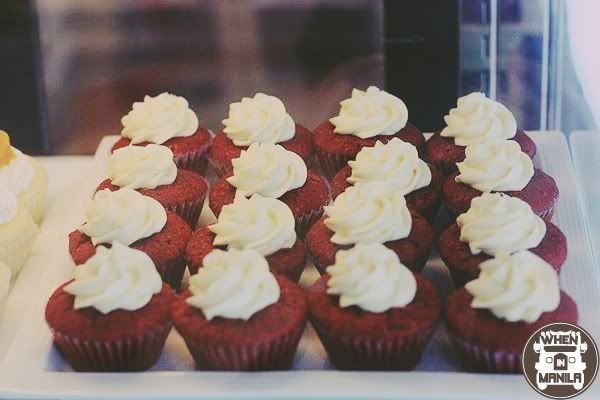 My personal favorite, and incidentally their all-time bestseller, is their Red Velvet cupcake. This delightful cupcake is deliciously moist, filled with lots of chocolate chip bits and topped off with a very decadent cream cheese icing on top.
Coming at a close second is their delectable Dulce de Leche cupcake, a super rich chocolate cupcake with dark chocolate ganache frosting and a dulce de leche-filled center. Best enjoyed warm so you can bite into the cupcake with the filling oozing from the center; it's crazy sweet!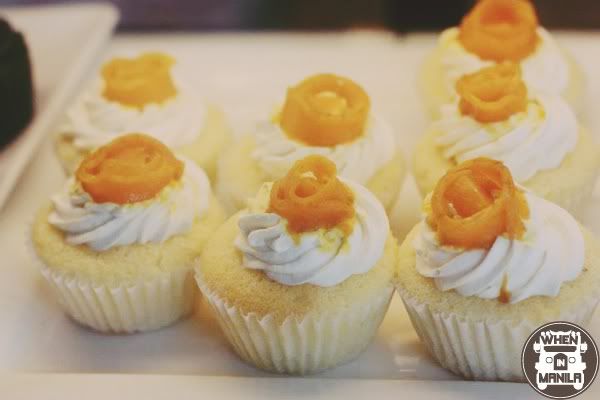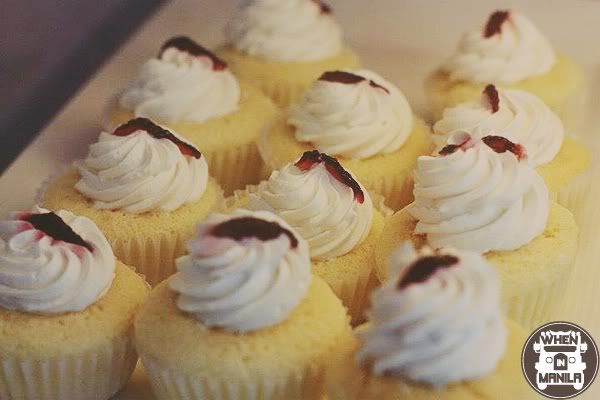 Lighter cupcakes that are just as sweet and delicious are their Tres Leches cupcakes filled with (fresh!) mango or strawberry slices inside.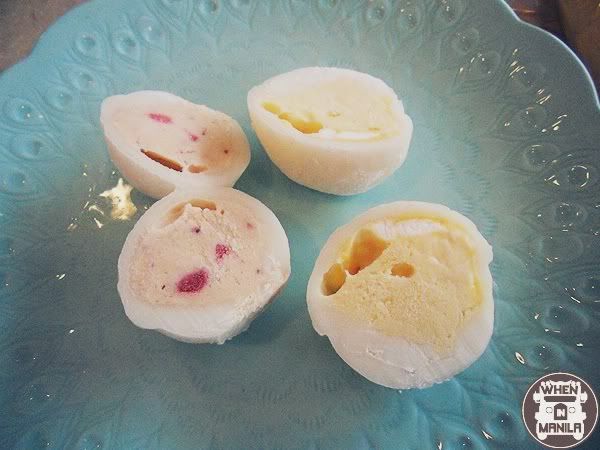 We also got to try their strawberry and frozen brazo Mochi ice cream balls and their very popular Mochi truffles. Staying true to their home-made vibe, Sophie's Mom makes all their ice cream from scratch, making their Mochi balls incredibly creamier, richer and tastier than most Mochi balls around! A fresh batch of their fruit ice cream flavors are made every day, filled with chunky bits of fresh fruit and without any artificial sweeteners, food color, and flavors.
Another treat worth trying is their ingenious Stookies, which are soft and chewy chocolate chip cookies stuffed with a whole Oreo cookie inside – a cookie within a cookie; it's twice the awesomeness!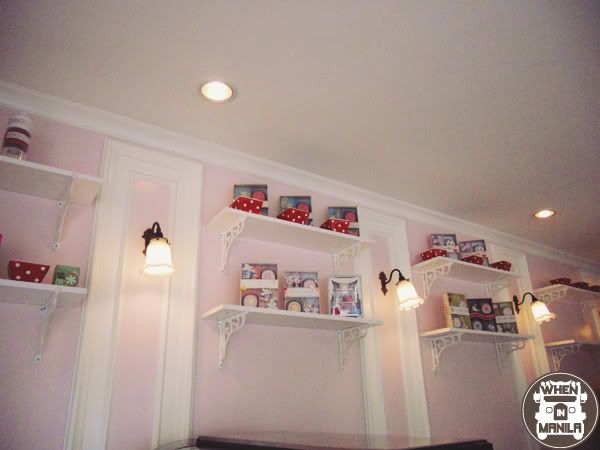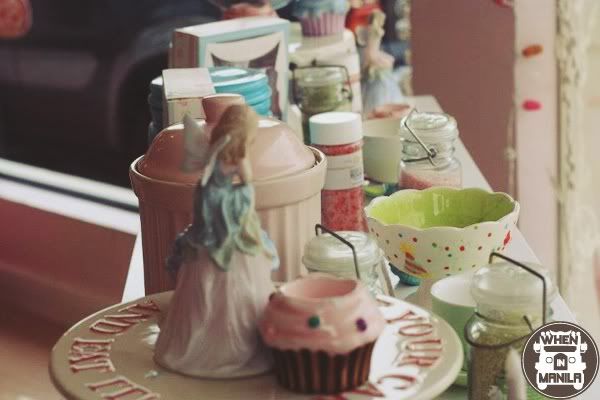 What I love most about this quaint little bake shop is their absolutely cutesy interiors, which are every bit as sweet as the pastries they offer. What's more is that much care and attention is put into every confection – creating desserts and pastries you'd love to bring home for friends, family, or yourself! So when in Manila, don't forget to pay Sophie's Mom a visit!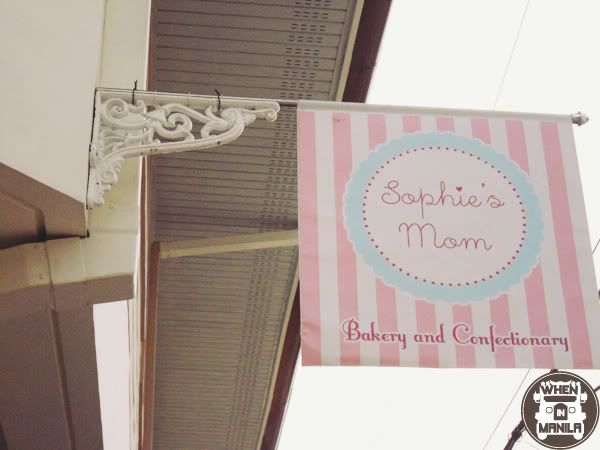 Sophie's Mom Bakery and Confectionary
8760 Santol St., San Antonio Village, 1203 Makati, Philippines
Website: https://www.sophiesmom.com
Tel. No.: 856-4849 / 404-8165 / 0920 912 9952
For a list of items and prices, visit their Facebook page: https://www.facebook.com/sophiesmomonline
Sophie's Mom: The Sweetest Bakery and Confectionary This Side of Makati
[fb_instant_article_ad_01]?