Sony VAIO Store SM Megamall: Make. Believe. 
When in Manila and you still have faith in Japanese electronics, then it's a good idea to take a gander at the newly-reopened Sony Vaio Store at SM Megamall.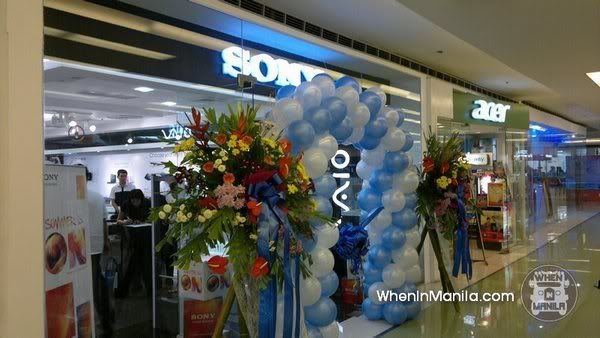 Sony VAIO Store SM Megamall
Despite Sony reporting massive losses worldwide, and Korean competitors getting better at their game, this Japanese manufacturer is making it a point that they are still relevant in the electronics arms race that dominates every techie's lifestyle today. Following a revamp of existing approaches to make the venerable company look fresh and hip (and client-friendly), the Sony Vaio Store reopened to great fanfare today.
   Sony VAIO Store SM Megamall
Among those present are Sony Philippines' President Takao Kuroda, Brand Activation Management Director Alvin De Vera, members of the press, some hot models, and celebrities KC Montero and Chezka Litton. After the obligatory ribbon-cutting, we were eager to get our hands on all that Sony has to offer – besides TVs and cell phones, that is.
The Sony Vaio Store handles all the consumer electronics of the company – the Vaio laptop line, Walkman MP3 player line and the Sony imaging hardware lines (Alpha, Cyber-Shot and Handycam) – plus, every accessory between them that ever existed. As Kuroda said, "if you can't find it here, you can't find it anywhere." And this ain't no make believe at all – just look at all that stuff!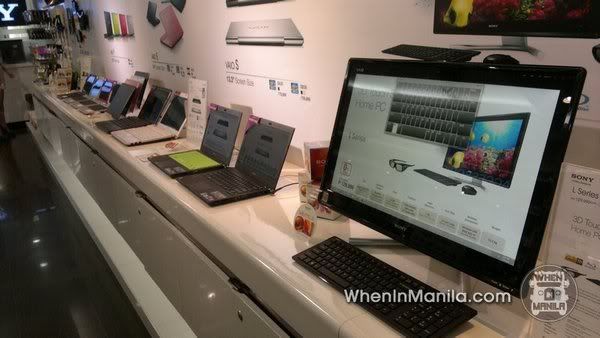 Sony VAIO Store SM Megamall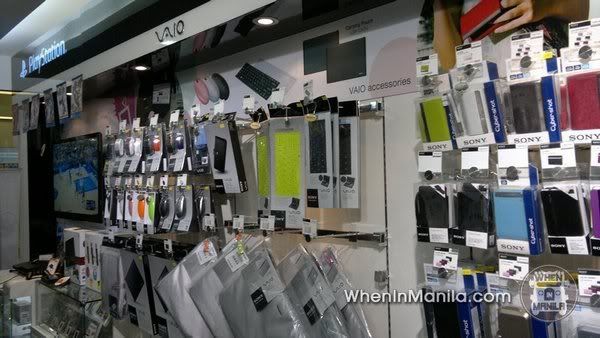 Sony VAIO Store SM Megamall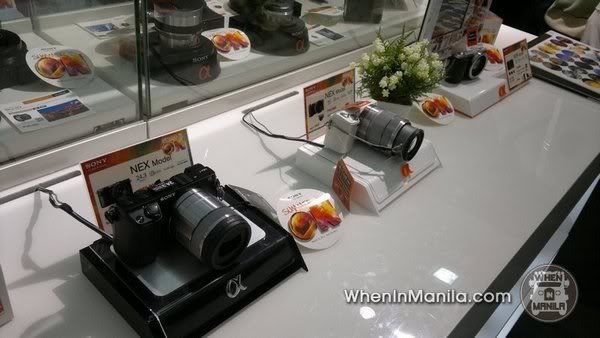 Sony VAIO Store SM Megamall
The Sony Alpha camera line was given particular attention to. Their line of cameras was reported to be the best in the business, and the features included would most probably win you over. Particularly featured was the NEX-7, a consumer-friendly mirrorless camera (they call it an SLT – Single Reflex Translucent camera) that brings the power of an SLR to a much broader market, featuring a slim, simple design that's compact and easy to lug around. Photography instructors Dic Sison and Agor Pamintuan led a hands-on workshop with those hot models previously mentioned, giving tips on lighting and modelling pose.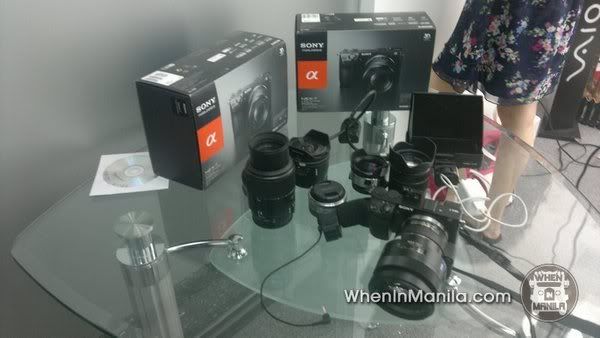 Overall, I would say that Sony is doing a good job at staying relevant in today's market. It's only understandable that such a company would try to be cool under pressure, but the Japanese spirit of resilience and their innate ability to catch up to the trends makes them cool in my book – who knew that a comparably aged company can continue to kick ass and deliver quality?
So When in Manila, and you need your fix of Sony accessories, go give the Sony VAIO Store SM Megamall a run-through. Chances are, they have what you need.
 Sony VAIO Store
4th floor , Cyberzone Building B,
SM Megamall Ortigas Center,
Mandaluyong City
[fb_instant_article_ad_01]?