Tattoos are great ways of expressing yourself. They hold stories that you will always have with you and are permanent changes that can either define or destroy you.
Yeah, it's will! (Photo from Google)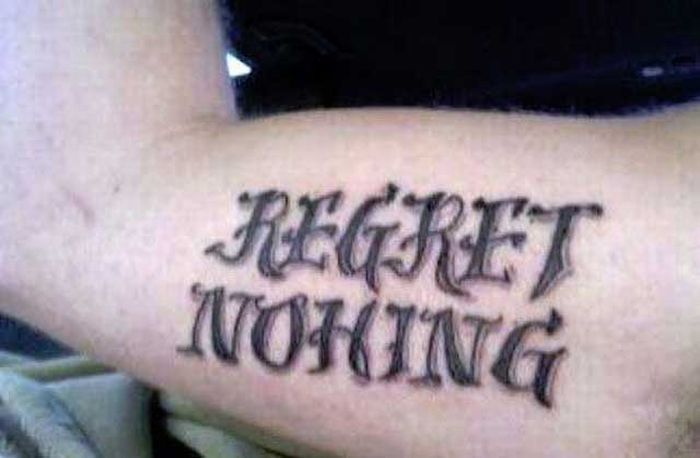 Now he has something to regret… (Photo from Google)
A choice that will definitely be with you till the end of time…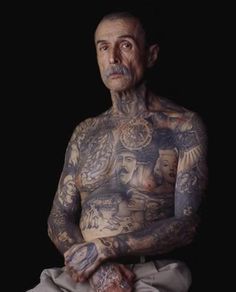 #mayforever
It's not a secret that a lot of people are crazy about tattoos. Likewise, however, the consequences of getting one are no secret, either.
Growing up in a conservative home, getting a tattoo is equal to a one-on-one conversation with my mom crying and asking me why I'm being such a rebel. The pain of having one is another story. Though a lot of my friends who have one say the pain is addicting, I think there's something even more addicting – getting one without any pain or permanence!
Thanks to The Skin City's temporary tattoos, we can now get tattoos without our parents freaking out while reliving our childhood memories at the same time!
In September 2014, The Skin City launched online by Fashion Designer Chow Resurreccion, a graduate of Fashion Design and Merchandising from De La Salle –  College of Saint Benilde, who discovered temporary tattoos while on vacation in Japan.
The Skin City provides premium water-based temporary tattoos using only high quality materials that can last 5-7 days. If you place your tattoo on an area that doesn't get rubbed or stretch as much, it can even last longer, depending on how well you take care of it. Ideally, you should also make sure to keep your tattoo free from lotion, oil or makeup.

The Skin City Temporary Tattoos help people identify themselves and express their feelings, character and personal style without the pain, commitment and consequences of real tattoos while being just as addictive as real ones.

The prices range from Php165 to Php380 depending on the designs. They have individually packed temporary tattoos (sold per design), as well as temporary tattoos that come in sets. They also ship worldwide!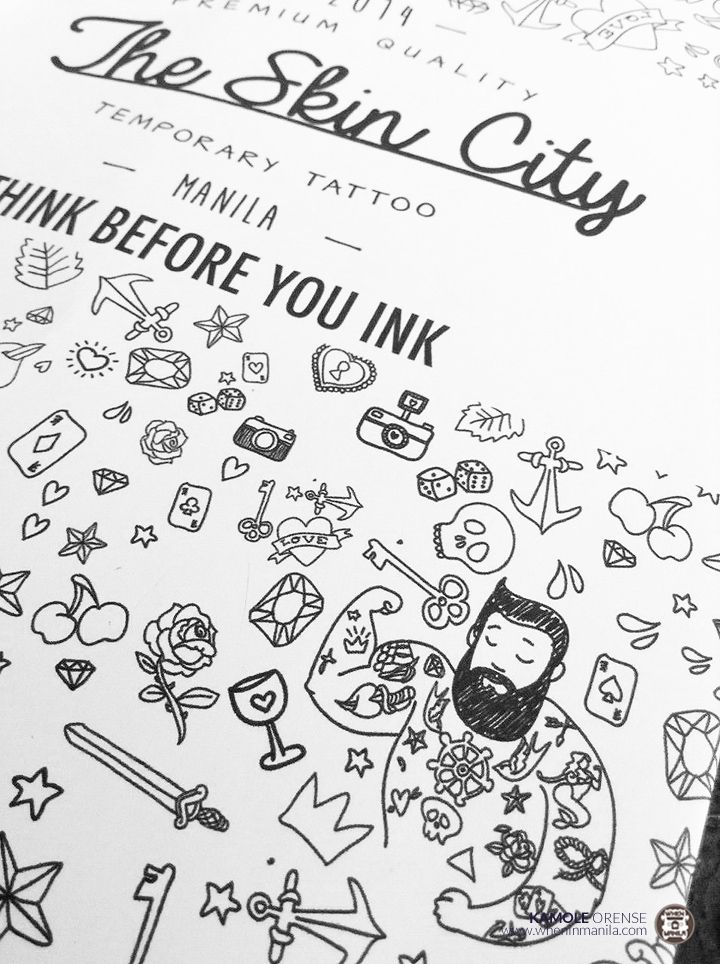 I love the illustrations <3
Also: remember when you felt like such a badass whenever you put on temporary tattoos back in the day? You can experience that again with The Skin City's Temporary Tattoos. 
The best part is that you get to change your tattoos anytime! With a wide variety of design choices to choose from, you can really match your tattoos to your current mood!
So, if you're feeling a bit sexy…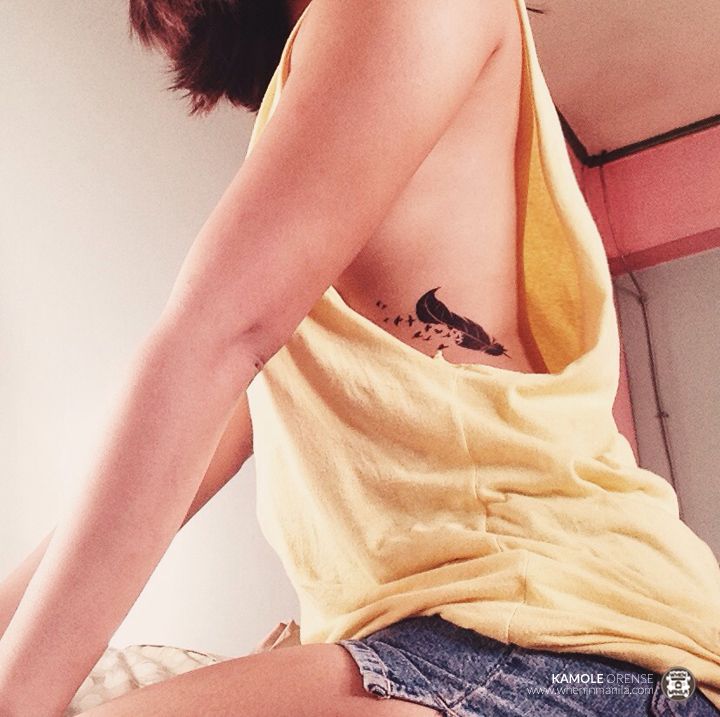 …or feeling child-like…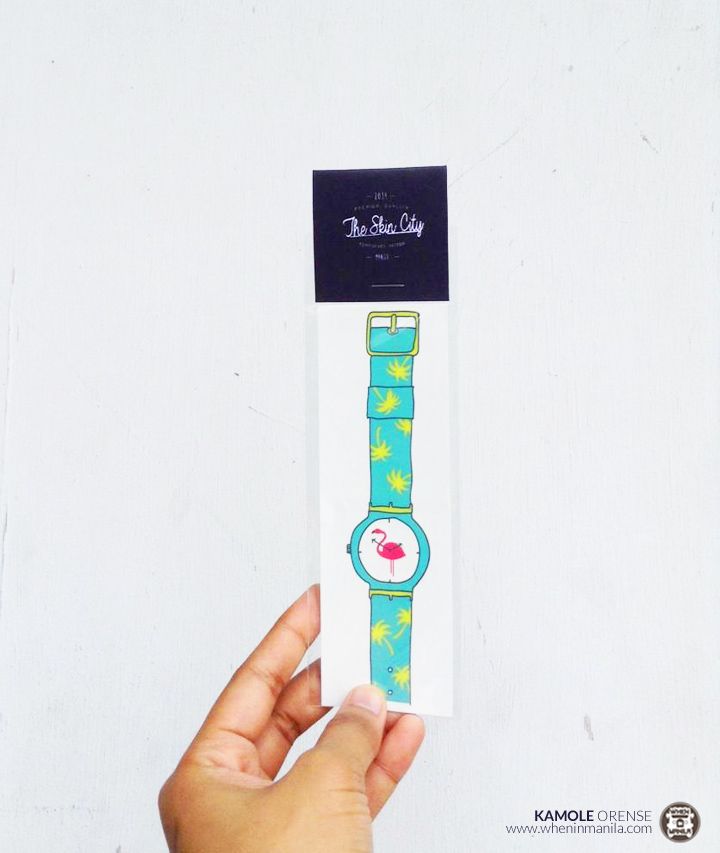 …or are in battle mode…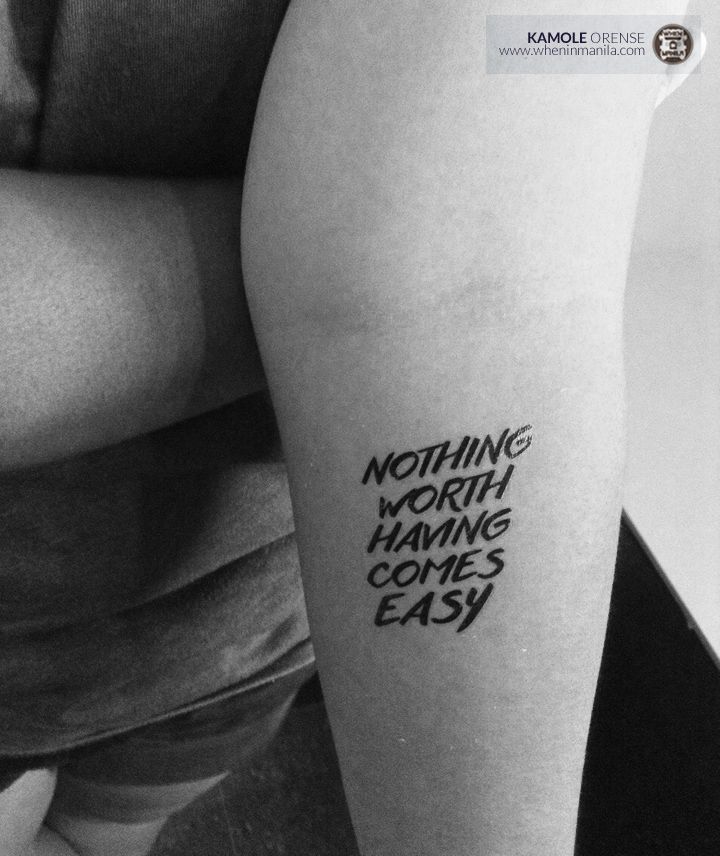 …or are going through something so challenging, you have to give yourself a special reminder…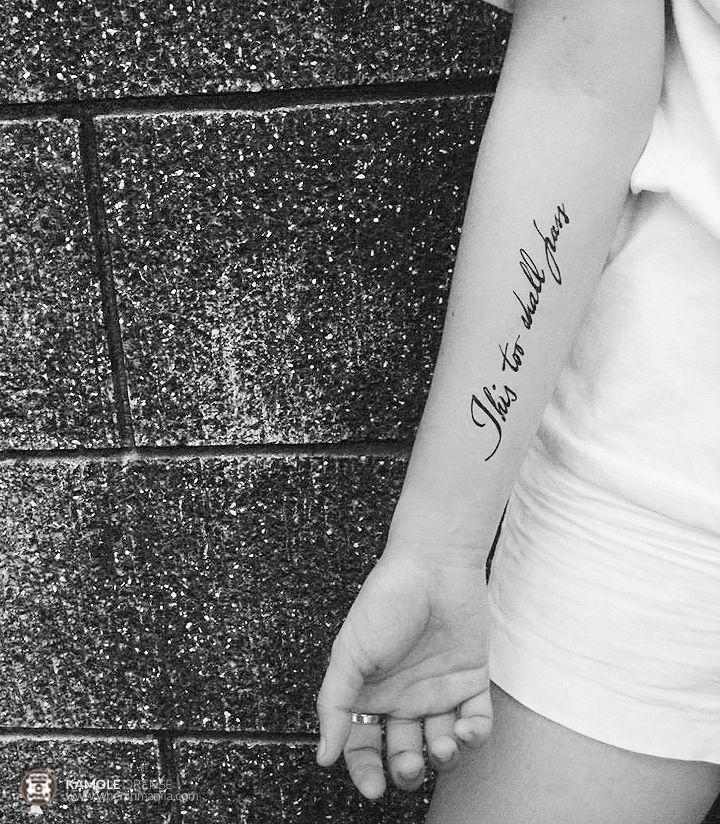 …The Skin City can help you release your emotions – with clear instructions. :))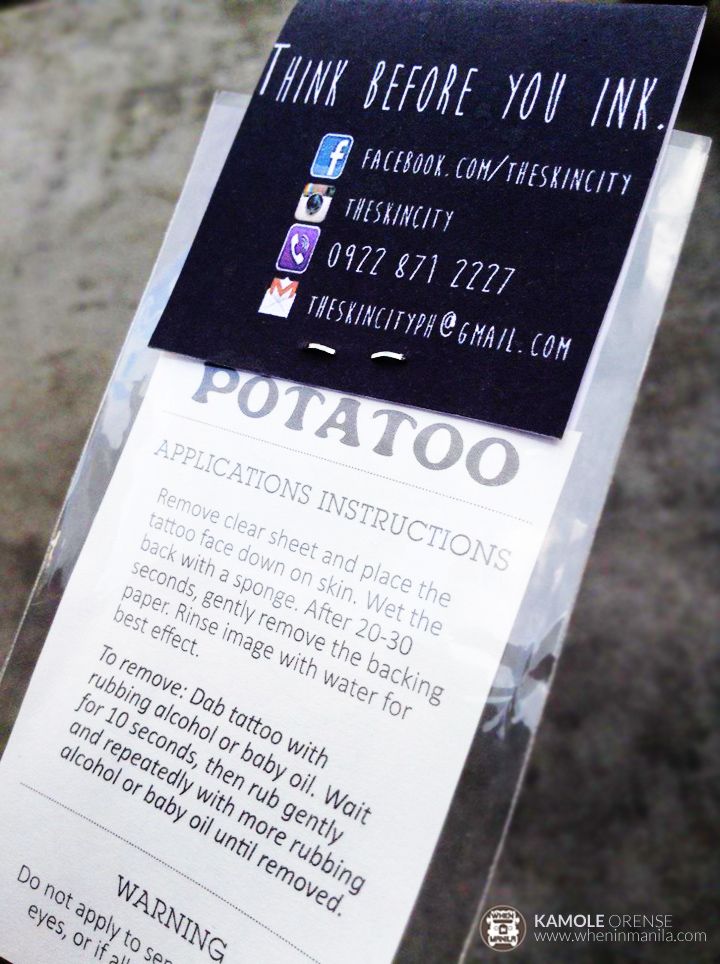 As per my experience, The Skin City Temporary Tattoos last for around 8-15 days, depending on where you place your tattoo. Before getting one, though, don't forget to: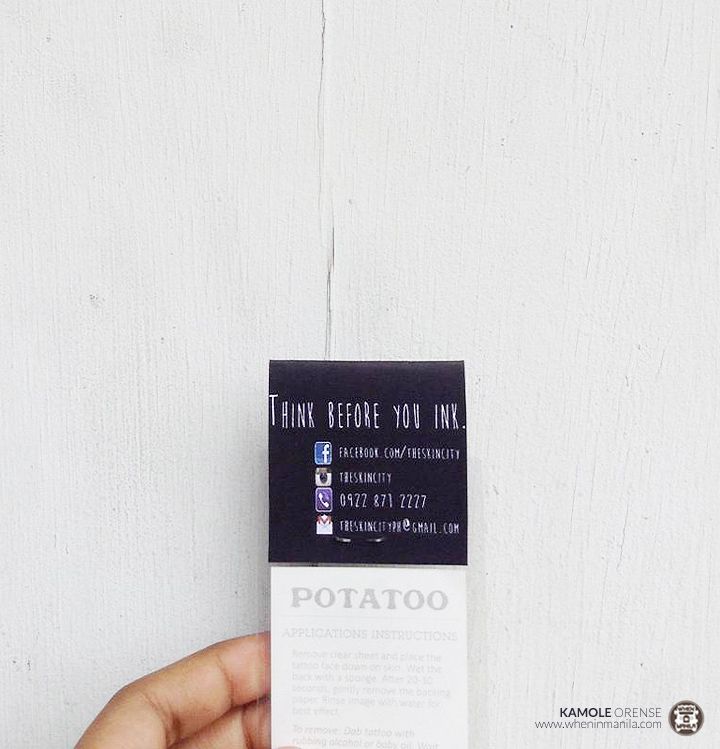 Get Inked Now!
The Skin City
Facebook: www.facebook.com/theskincity
Instagram: @theskincity
Phone: 09228712227