Words by Gianna Sibal
The struggle of finding clothes for everyday wear in college is real.
The university students (who aren't required to wear a uniform) will agree with me on this—there's not enough jeans, not enough blouses, not enough skirts, and not enough shirts for us to fit one outfit per day in a school year—whoever does has to have unlimited closet space, cash, and maybe access to thrift shops all year round.
So why is it an issue to 'outfit-repeat'? Why is there a need to point it out whenever we're peacefully on our way to our 8:00 lectures?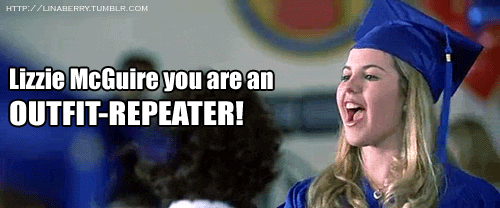 I've had this encounter one too many times—and frankly, I do not understand why people drag others for outfit-repeating when:
It shouldn't be anyone's business but your own (except if you're wearing the same shirt for five consecutive days in a week, then I think that might be a problem).

You or your parents

spent money on them, so

of course

you're not going to let it waste inside your closet.

Paubusan na ng

clothes

sa

school

na walang

uniform

.

We do the laundry.
Some people translate outfit-repeating as 'lazy dressing', but it all actually depends on where you'll be throughout the week, whom you'll be seeing, and what you'll be doing that day. Let's abandon the idea that outfit-repeating is shameful when it should be normal; clothes are made to be washed and re-worn, anyway. Wear what you love, wear what works for you—for as long as hygiene allows it.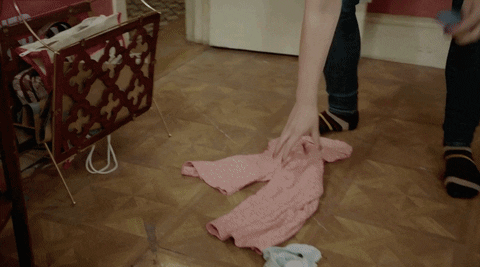 So let's leave outfit-repeaters in peace—I'm sure you've outfit-repeated at least once in your life as well. And from the words of one of my spirit animals, Lizzie McGuire: "Maybe I'm an outfit-repeater, but you're an outfit-rememberer!"
(ALSO READ: Alison Bel PH: Comfortable and Stylish Outfits for Any Occasion)
What are your thoughts on outfit-repeating? Are you an outfit-repeater? Let us know!
[fb_instant_article_ad_01]?