Words by Rianna Bernabe
Photos by Franchesca Collantes
If you've seen the official trailer of Fifth Solomon's debut as writer and director in "Nakalimutan Ko Nang Kalimutan Ka", you might have seen "Nasaktan Klinika", where Candy Pangilinan's character talks about changing people's hearts to forget the pain they are feeling, as well as the person who caused it.
To avoid spoiling anything, here's the only thing we'll tell you. 'Nakalimutan Ko Nang Kalimutan Ka' reveals an unconventional cure to heartbreak. It's the #HugotMovieoftheYear we never asked for, but is exactly what we needed.
RELATED: Alex Gonzaga on Moving On From Heartbreak
The movie follows the story of an epic love between Jaz (played by Alex Gonzaga) and Migs (played by Vin Abrenica) that fell short. It's the kind of story every person who has loved and lost can relate to. It was so meticulously put together to encapsulate an emotion that was raw, realistic, and incredibly relatable, without having to sacrifice humor, of course.
Fifth Solomon used slang terms and hugot lines to bring Jaz's feelings to life. It followed a simple plot, but one that was close to anyone's heart and was relevant enough for people to be passionate about. At one point, we've all been beaten down, either by a certain someone or a certain experience. So who doesn't want to know the cure to heartbreak?
From the trailer, you can already see the stages of heartbreak that is more or less on point, especially for the current generation. The movie even uses a VHS mobile app to make the experience more pragmatic.
'Nakalimutan Ko Nang Kalimutan Ka' strays away from the mainstream approach of love teams in the Philippines with cheesy and predictable film compositions. Instead, it reveals a 'cure' that was unexpected, brave, and artistic. It was a unique process of healing from a heartbreak and one that was carefully thought of and wonderfully executed.
If you're the person who has successfully moved on, this movie might make you think again as it takes you around the breathtaking sights of Bataan. The silent narratives and beautiful scenery in the movie might leave you nostalgic of something that once gave you so much joy.
Be ahead of your family and friends in deciphering the cure. Watch 'Nakalimutan Ko Nang Kalimutan Ka', now showing in cinemas nationwide.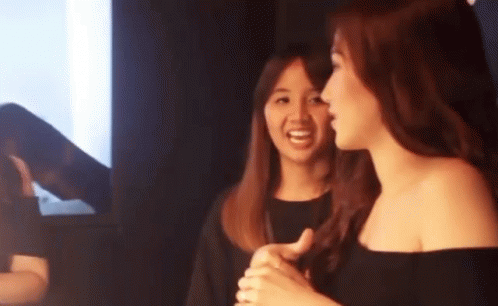 Watch the trailer here:
[fb_instant_article_ad_01]?