When In Manila, there is nothing a quick trip to the salon cannot fix. But it's hard to keep up with salon rates nowadays and not to mention, the queues! All this can change if salons offered quality service at the right price, thus, making Studio Zen's 8 Stunning Offers hard to miss.
Studio Zen Complete Care Salon is situated in Katipunan, making it accessible to students and young professionals who are in most need of instant pampering. They have unlimited monthly treatments at fixed rates giving their clients the option to spoil themselves whenever they can for one whole month!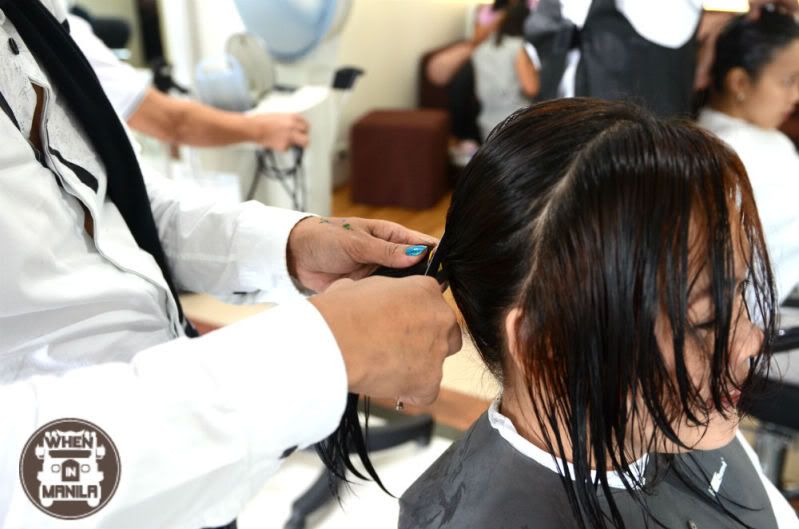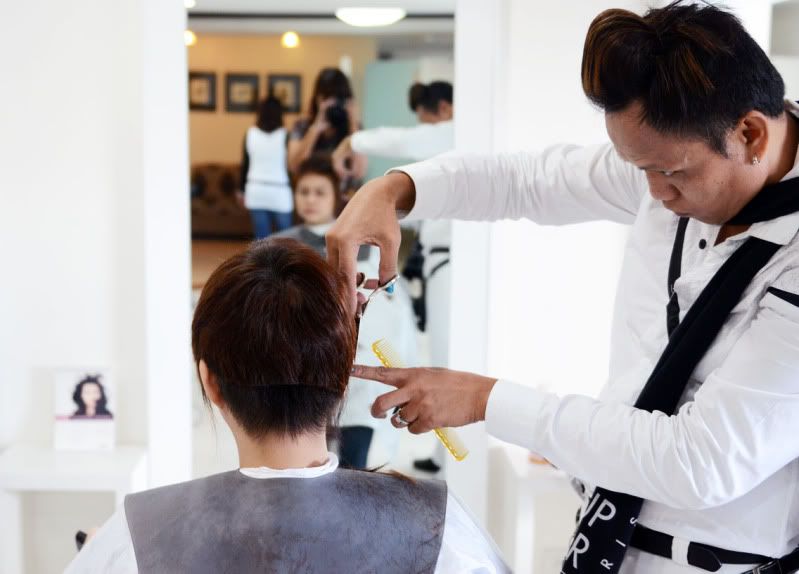 Personally, I change my look every so often. I've been wanting to get my hair cut extremely short with ready pegs in my phone but never found time nor the guts to do so. Studio Zen made that happen with just a few snips while making the whole experience more interesting by an invigorating back massage. Their stylists know what they're doing; I was very hesitant to get hair chopped off mainly because stylists never get it right. This time, Tonette Tuazon knew exactly what I wanted and deserved. I was persuaded to have it cut this short and dyed flawlessly. He wasn't just amazing with the hair dyeing and snipping, he was also kind enough to walk me through a few ways I could style my hair. The staff were very meticulous about their own jobs. Services here are fit for a celebrity. 
These are just 4 of the 8 Stunning Offers. The rest were discussed earlier by co-writer Nikka Sarthou, who was able to try out the nail care services. Not obsessed with your hair? Now there's  a reason for you to be. Here are some of the 8 Stunning Offers I suggest you try out:
Haircut (Php390 per month)
Blow-dry, iron, and curl (Php990 per month)
Weekly sessions
Hot oil (Starts at Php1,490  per month)
Bonacure (Starts Php2,690 per month)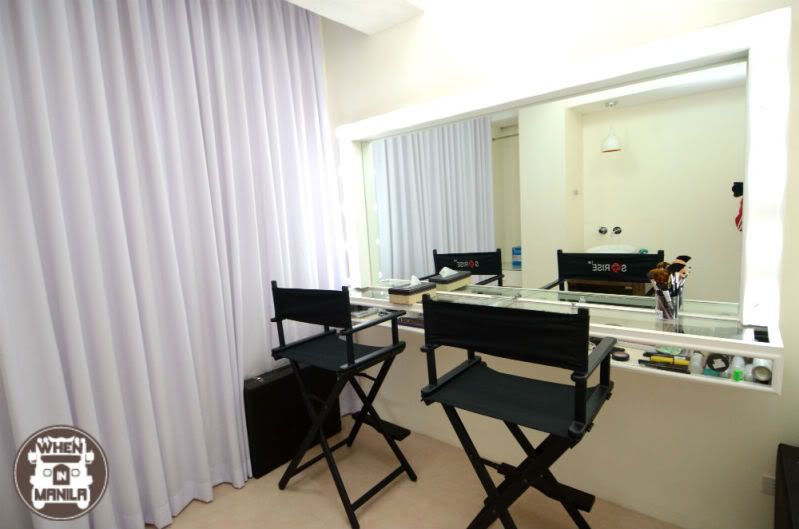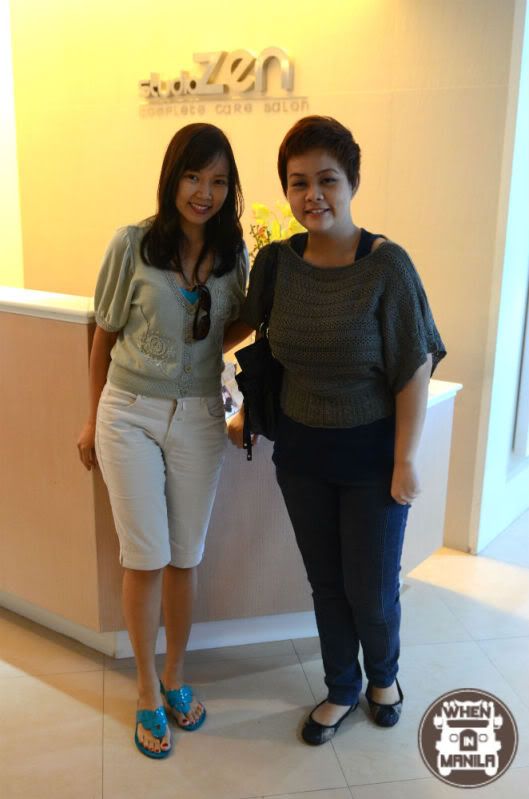 Aside from the 8 Stunning Offers, Studio Zen also offer hair and makeup, semi and full rebond, highlights and other services you would normally go to a special shop for. It was a bloggers day out so Iw asn't shocked to see fashion bloggers Lissa Kahayon and Pat Prieto who happened to be there to get her existing highlights fixed from a different salon. I plan to go back to Studio Zen to try out their other services. If you're hair-conscious, I suggest you try out their Bonacure Treatment which moisturizes your hair making it smoother and softer in a few weeks. I won't be surprised if it's their most sought-after Stunning Offer. Nikka was able to try it and she seems to have loved the treatment. It looks good on her. Her hair looked bouncy and really felt smooth to touch!
Studio Zen – Complete Care Salon
2/F 325 Katipunan Ave., Quezon City
442-8004
0999-888-9907
Like them on Facebook,
Major snipping with Studio Zen's 8 Stunning Offers
[fb_instant_article_ad_01]?