Minecraft players can get super into building–and we don't blame them.
That feeling of accomplishment when you put something together exists even in the online sphere, just as much as it does in real life.
I've seen people recreate towns in Pokemon or even Hogwarts classrooms. But this group of Minecraft players decided to go big: They created all of Tolkien's Middle Earth.
Minecraft Middle Earth describe themselves as "one of the longest running Minecraft building communities and have been called one of the "best minecraft servers" according to the PCGamesN Magazine." After nine years of building, they have completed the entirety of Middle Earth–and it's beautiful.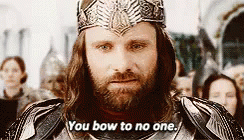 Even Isengard looks beautiful despite the terrors that were concocted within. Look at the detail on Minas Tirith! And, of course, the Argonath, the Pillar of Kings, it looks absolutely stunning. I wish my laptop could run Minecraft just so I could traverse the beauty of this server. It's gorgeous. Congrats, MME!
Do you have a story for the WhenInManila.com Team? Email us at story.wheninmanila@gmail.com or send us a direct message at WhenInManila.com Facebook Page. Interact with the team and join the WhenInManila.com Community at WIM Squad!