When in Manila, it's always difficult to plan a night out with friends given that there are so many awesome places in the Metro. Whether you're in for a chill hang-out night in a pub with a couple of beer bottles, 'pika pika', and a kick-ass band. Or if you're game to dance the night away in your sexiest outfit in a glamorous club, you don't have to look elsewhere cause if it hasn't already got it, Manila will definitely bring it for everyone to enjoy.
So this coming June 23, don't you dare miss the biggest party in the metro. Bigfish and Freedom Music present Bigfish Innovation White 2012, the country's biggest musical congregation of white-clothed clubbers, at the World Trade Center! This year's lineup is a who's who of the most promising acts in electronic music today: Cosmic Gate, Myon & Shane54, Bobina, and Emma Hewitt, who are joined by Bigfish's John Paul Lee and Chris Raeuber.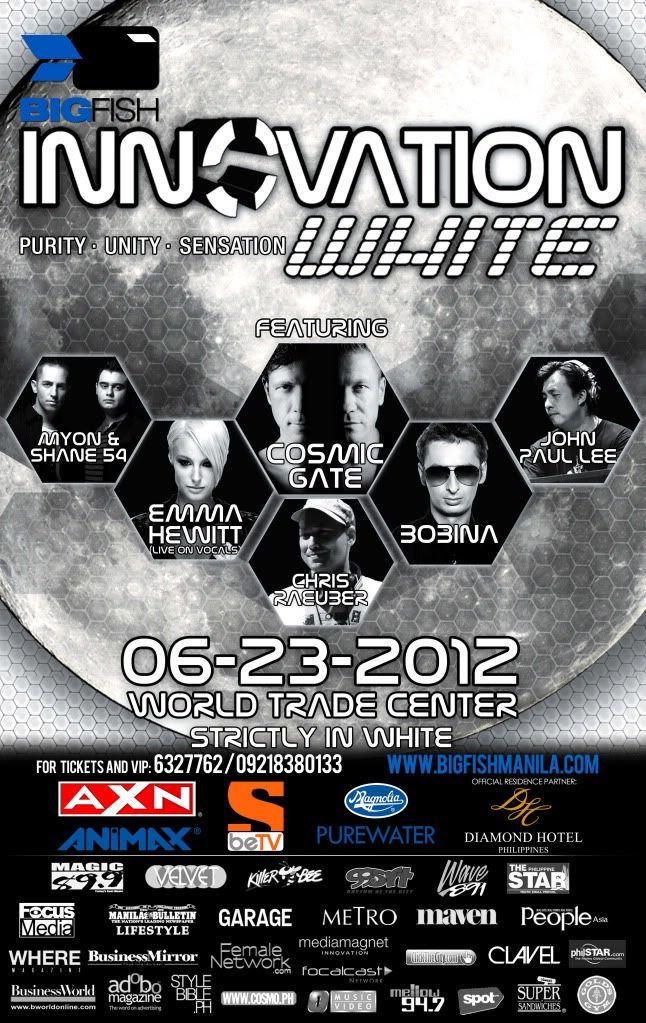 German DJ/producer duo Cosmic Gate made the global dance community snap to attention when they jumped 43 places to land on No. 19 of DJ Mag's Top 100 for 2009. That was the same year they teamed up with the striking, silken-voiced Australian songstress Emma Hewitt for the single "Not Enough Time", a dance music hit that earned them nominations for Best Trance Track at the 2010 International Dance Music Awards and Best Selling Trance Act at the 2010 Beatport Awards.
Hungarian duo Myon & Shane54 are another European trance tandem that's carving a name for themselves as they gig from continent to continent. With a list of solid singles and fierce remixes to their name, even trance luminaries Armin van Buuren and Above and Beyond are fans of their work, having featured them on their respective compilations.
Also on the bill is Moscow-based trance master Bobina, whom Ferry Corsten has called "one of the most talented music producers ever to come out of Russia". Having released the country's first #1 electronic dance album and being the first Russian DJ to snag a spot in DJ Mag's Top 100 roundup, Bobina is hailed as a dance music god in his home country.
Joining these trance greats at the Innovation White stage are Team Bigfish's main men John Paul Lee and Chris Raeuber.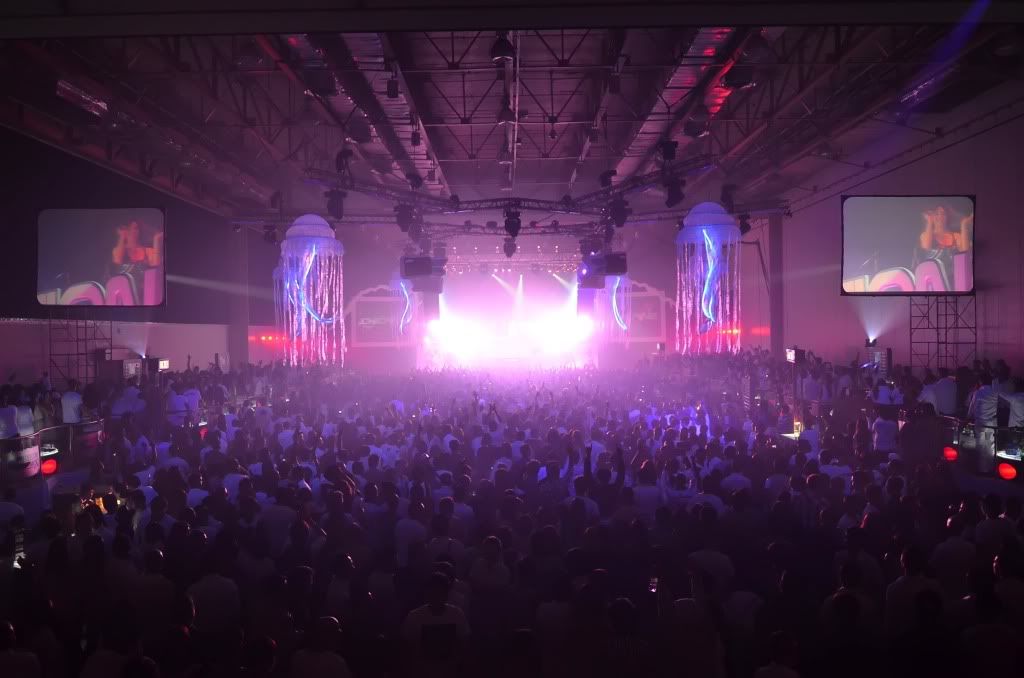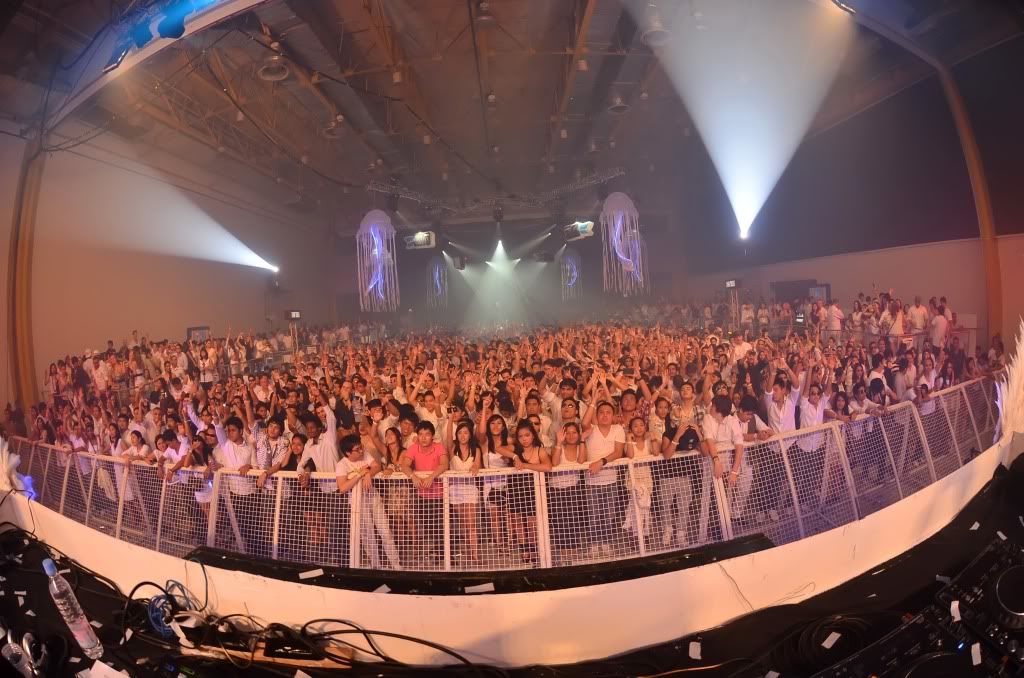 When in Manila on June 23, head to the World Trade Center and be part of this massive trance movement! Let's keep things pure—let's all come in white.

For ticket inquiries and VIP table reservations, please contact (02) 6327762 or (02) 6348238.
For more information, visit www.bigfishmanila.com.
Bigfish's Annual White Party hits Manila this June
[fb_instant_article_ad_01]?