Article by Shannon Arielle T. Lauson / Photos by Arah Reguyal and Smart
Still debating if Apple's iPhone 8 is worth it? Thanks to Smart, we were given the honor to fidget with this new gadget – and here's what we thought of it.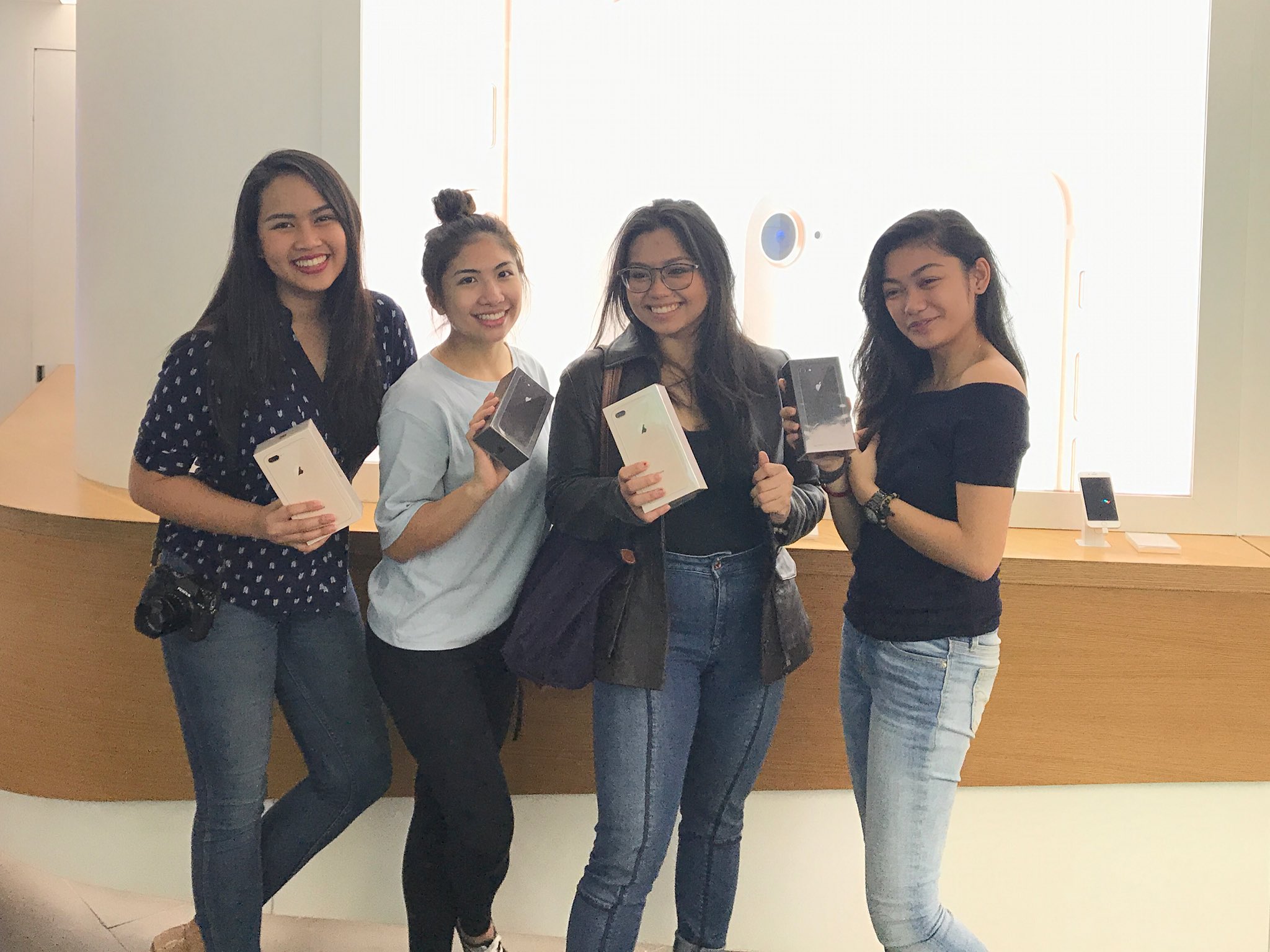 I'm sure it's not a shock that Apple topped off its iPhone 7 series release with new (and improved?) models: the iPhone 8 and iPhone 8 Plus.
At first glance, you'll almost immediately see the polished posterior with the revered Apple logo gleaming iridescently under the fluorescent lighting. It's reverted back to a glass body, looking more sophisticated than ever.
We had the liberty to open a fresh new box to get the full 'experience'; and we weren't disappointed. After a few pictures with the Instagram-worthy phone, we almost forgot that we wouldn't be taking it home.
Here are 3 reasons why we think you should commit to this particular purchase:
Aesthetics
According to the website (and the tiny plaque next to the display), the iPhone 8 has a built-in True Tone that not only adjusts to the brightness of your surroundings, but also adjusts to its hue or tone. When outdoors, the screen will take on a cooler, bluer tone. When indoors, it has a warmer hue.
Real-time Photo Editing (AKA Nicer Selfies)
What sets it apart from the iPhone 7? Well, for starters, it's much, much more powerful. The iPhone 8 makes photo-processing a real-time endeavor, whereas it would normally take a long time for other phones.
Wireless Charging
Other features include video upgrades (240fps slow motion at 1080p, 4K video recording at 60p), and wireless charging! Go about your business without being tied too closely to a wall, thanks to the iPhone 8's revolutionary upgrade.
We're all very aware of the newly released iPhone X, as well; but to be honest, the iPhone 8 and 8 plus is only one animoji short of that. Plus, it's much more affordable (for those who want an upgrade without breaking the bank), and is geared a tech tier higher than the 7!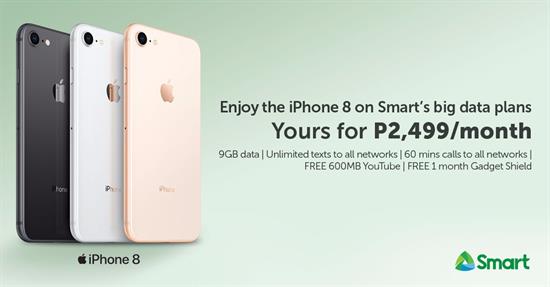 Smart offers the iPhone 8 and 8 plus with a data plan that starts at Php2,499/month. Get yours now!