We all know that Min Yoon-gi, better known as Suga, is the "swag master" of BTS. Many K-pop idols tend to maintain a sweet and a clean persona. That's not the case for BTS' Suga. Suga isn't afraid to directly express his opinions; he is quite blunt almost all the time. For him, honesty and confidence are major turn-ons. That is why he is called the "Swag Master" of BTS. He loves being true and natural. Since he just turned 26 (international age) last March 9, let's take a look at 6 times he proved he is the real "swag master".
6 Times BTS' Suga Proved He is The Real Swag Master of BTS
6. 
He created the word "infires".
In case you didn't know, our Swag Master Suga created a new slang word that has already been added to urban dictionary: "infires". This was a mispronunciation of the word 'inspired' by Suga. This word is a hot, trending topic which is used by ARMY to describe Suga's everlasting swag. Wonder how it started? Watch the video below.
5. He confidently confesses he stole Jungkook's underwear.
Every ARMY knows this funny story. Way back during their rookie years, Suga made a shocking confession in their BTS Rookie King show: that he is the culprit behind Jungkook's missing underwear. He admitted that he wore JK's underwear and didn't give it back because it has holes in it and because he wanted to dominate the youngest BTS member. How mischievous yet cute!
4. He spits fire.
There's no doubt that BTS rap line has done fast rap, but Suga definitely conquers this title for me. There's really no need to say more about his rapping style and skills. Just check out "Cypher Pt. 2" and his solo track from his solo mixtape "Agust D". That will explain it all.
3. He writes brutally honest and meaningful lyrics.
Suga is one of the brains behind BTS' musics. Along with the other members in the rap line (RM and J-Hope), he writes some of the most impressive lyrics that will easily touch your heart. He writes lyrics that mean something to him and as a result, fans are able to empathize with his words.
2. His taste in fashion rocks.
Even his fashion style is straightforward. Suga likes to keep it comfortable, favoring clothing that is oversized and cozy (and true to his generally chill personality).
1. He is Min Yoongi / Suga / Agust D.
He is the modest and humble country boy from Daegu, Min Yoongi.
BTS "swag master" Suga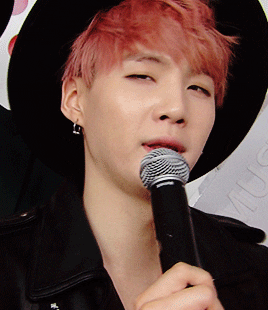 And the music genius Agust D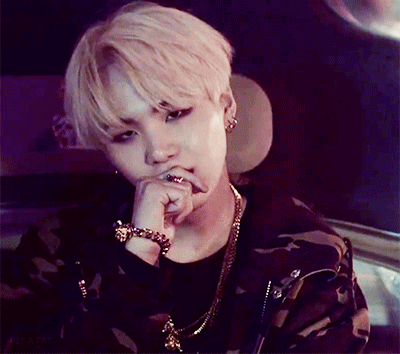 (ALSO READ: Who is BTS Member Suga?)
Happy birthday, Suga!