Article by Katrina Tan
Taking a break from your hectic schedule? Ocean Park Hong Kong is just the place for you! Unwind and let your breath be taken away by their many attractions – from exhilarating rides to astounding, educational exhibits; Ocean Park Hong Kong is the place to be.
Need a little help deciding where to start? Take a look at these 6 attractions you definitely won't want to miss out on.
6 Must-See Attractions at Ocean Park Hong Kong
6. Mine Train
Been there, done that? Ocean Park Hong Kong's got something new for you. Introducing their latest installment: Mine Train presented by Samsung Gear VR, Hong Kong's first ever virtual reality roller coaster!  
This ride is the first of its kind in Hong Kong. A thrilling roller coaster with a twist, this ride synchronizes its movement to real-time motion, allowing passengers to feel as if they're really whizzing through the Amazon rainforest (Ocean Park Hong Kong's location of choice). Tired of the same old stuff? Pass by and be blown away!
5. Cable Cars (The Summit and The Waterfront)
If you aren't afraid of heights, you won't want to miss this view!
The cable cars allow guests to travel between The Summit and The Waterfront with ease, as well as enjoy astounding views of the hills, oceans, and scenes below them. Looking for an uninterrupted spot for your family picture? Try the cable cars!
4. Giant Panda Adventure
Pandas.
Need we say more? Ocean Park Hong Kong's the Giant Panda Adventure allows guests to marvel at the wonder and cuteness that is the panda. You'll be scrambling to take a picture by the enclosure of these furry friends. The Giant Panda Adventure is also home to several other species: red pandas, for example, as well as the Chinese giant salamander, the world's largest amphibian.
3. Grand aquarium
Been wondering where all the aquariums are on this list? Look no further! Ocean Park Hong Kong's Grand Aquarium will satisfy your need for knowledge of our friends under the sea.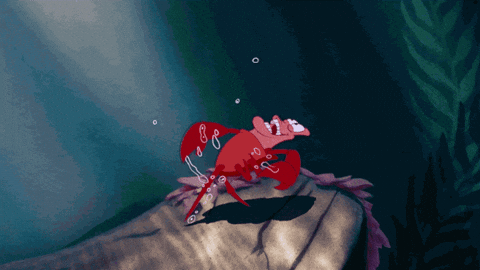 Just take a look at this spectacular display:
Explore the depths of the ocean through this multisensory experience.
2. Sea Jelly Spectacular
Get lost in Ocean Park's maze of jellyfish, a beautiful display of technology and nature as the lights lining the jellyfish tanks enlighten both you and your path. Watch as over 1,000 jellyfish float peacefully above and around you. If you're looking for a calm place to relax and enjoy, this may just be the spot for you.
1. South Pole Spectacular
Last but definitely not the least, the South Pole Spectacular! Interact, watch, and be amazed at the inhabitants of this attraction: penguins. Home to over 90 penguins of 3 different species, the South Pole Spectacular lets guests watch these graceful animals swim, dive, and waddle around.
Need a place to rest after a long day exploring exhibits? Take a look at another one of our articles that might help!
[fb_instant_article_ad_01]?