Kim Seok-jin, BTS' oldest member, is turning another year older today. While he turns 27 (in Korea, 26 in Western reckoning), let us take this moment to appreciate the one and only worldwide handsome and how he is a total catch for all ARMYs *cough, cough* especially me!
We all know why Jin's otherworldly appearance keeps going viral. After all, how can you help being mesmerized by his beauty? He did not give himself this nickname for no reason and it seems that fans all over the world have acknowledged the fact that he is indeed "worldwide handsome". How many times has he caused a stir on the Internet because of his remarkable visuals? Here's a run-through on why Jin really is the ultimate "worldwide handsome".
13 Times BTS Jin Proved He Truly is "Worldwide Handsome"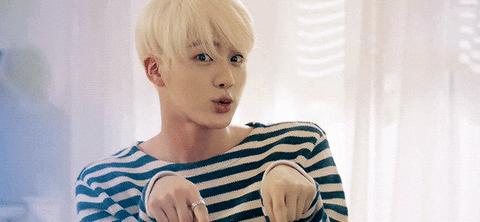 13. He can make ARMYs lose their minds as he changes from being cute to sexy in just seven seconds.
the change in expression pic.twitter.com/jeVR3uX4VC

— JIN DAY (@jinloops) November 7, 2018
12. He can come out of a car looking extremely hot and instantly become "car door guy".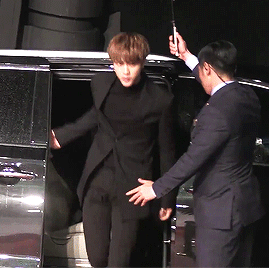 11. International fans noticed him and asked about "the cute guy on the left".
(ALSO READ: Who among your KPop idols are you rooting for at the 13th Annual Soompi Awards?)
10. He nailed the Melon Music Awards with this unique outfit.
9. Every time he blows kisses to ARMYs, we all die!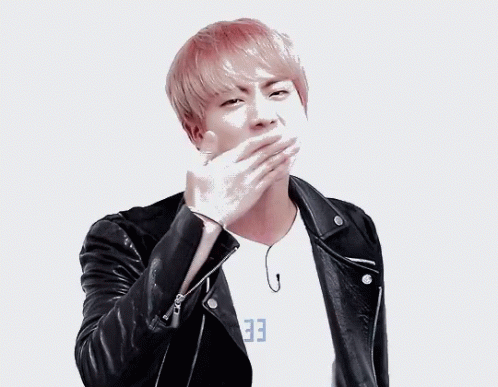 (ALSO READ: Who is BTS Member Jin?)
8. He rocks any hair color and hairstyle.
7. He can sport any outfit on- and off-screen.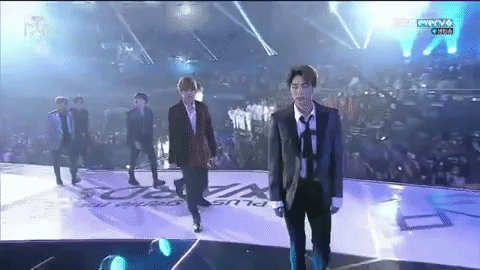 6. He still looks handsome dressed as BT21 character Cooky.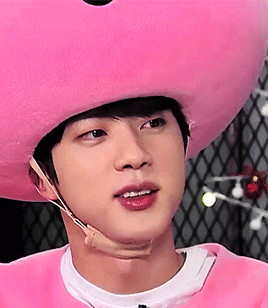 5. He is the perfect poster guy because of his all-around good looks.
4. He can pull off a completely bare face and bad hair day.
3. He even looks cute as a flower.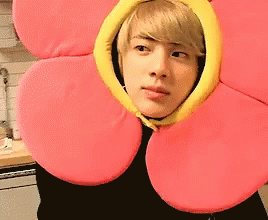 2. He takes selfies to a different level.
1. He can make any face and still look gorgeous AF.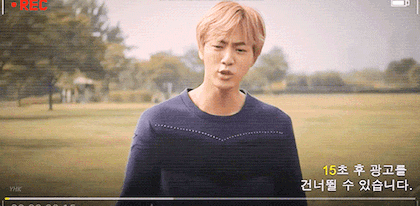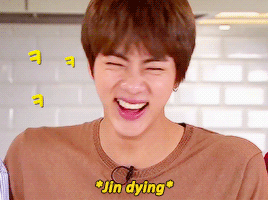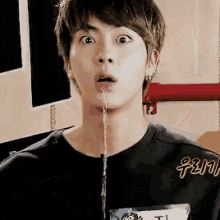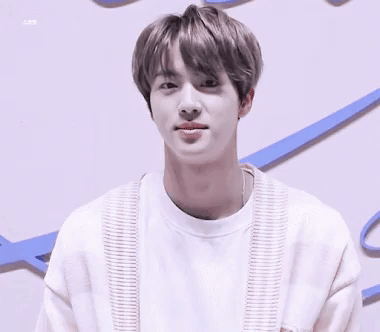 And to make you ache for more, here's a longer version of the video clip from a fan taken during MGA Music Awards 2018. Isn't he too hot to handle? The famous nickname Mr. Worldwide Handsome definitely suits him.
So shall we trend (again) #worldwidehandsomeday to celebrate Jin's birthday? Happy birthday, Jin!
[fb_instant_article_ad_01]?