A vagabond, by definition, is a person who wanders from place to place without a fixed home. For K-Drama fans like me, hearing the word vagabond might make you think of the intense chasing scenes in the Korean TV series 'Vagabond' starring Lee Seung-gi and Bae Suzy.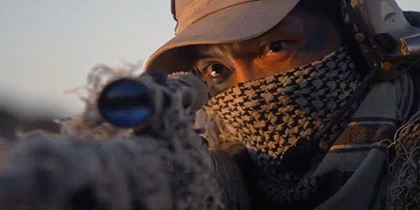 The Korean drama 'Vagabond' is one of the most-talked K-Dramas at the moment. It is the comeback drama of Seung-gi after 'Hwayugi' and Suzy after the the 2017 fantasy-thriller drama 'While You Were Sleeping'. I happen to be a sucker for gripping action scenes and jaw-dropping plot twists. As such, I simply had to watch 'Vagabond' on Netflix.
'Vagabond' is not your typical drama series. For action and thrill seekers like me, this would definitely be your type of dessert. In defense to what I'm saying, here are 12 reasons why you should start watching 'Vagabond' if you haven't yet.
12 Reasons Why You Should Watch Vagabond
12. A Power Cast
Lee Seung-gi and Bae Suzy are already very familiar names to K-Drama fans. Some may want to watch the series because of the two, but 'Vagabond' is actually completely star-studded. From veteran Korean actors like Lee Ki-young ('Grand Prince', 2018), Lee Geung-young ('Argon', 2017), and Moon Sung-keun ('Encounter', 2018) to in-demand actors taking mostly supporting roles like Shin Sung-rok ('The Last Empress', 2018), Kim Jung-hyun, Moon Jeong-hee, and Jung Man-sik, who plays the ever annoying NIS Chief Min that will make you want to punch him every time he appears on screen. He did a good job playing the annoying and arrogant NIS chief, though.
Plus, there's our favorite quirky Bong Sera of 'What's Wrong with Secretary Kim', and Hwang Bo-ra is back on screen this time as the quirky NIS staff member Gong Hwa-sook.  There are more notable actors to love and hate in this drama, as well.
11. The Main Protagonists
I must say that the actors suit their characters really well. I cannot think of any other Korean actor other than Lee Seung-gi to portray the main protagonist Cha Dal-gun. His character in this drama is incredibly likable (and uhmm hot, too!). He portrays a stuntman who raises his abandoned nephew.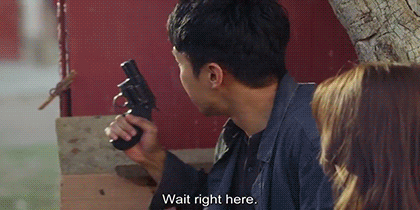 Bae Suzy, on the other hand, portrays NIS agent rookie Go Hae-ri, who is described by her seniors as incompetent and weak. Suzy definitely stands out as Go Hae-ri as she delivers a very solid performance.
10. The Antagonists
In every story, the bad guys always win at first – and it never really becomes less frustrating. How is it possible for something to go wrong with the only evidence of the plane crash that has been kept safe by the NIS? You'll also be surprised by other tidbits involving the bad guys in this – believe me.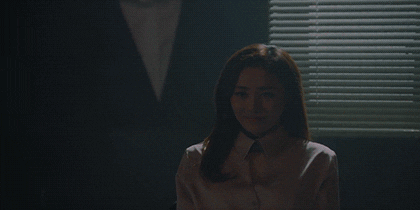 9. The Filming Locations
The opening scene of the drama in itself is already full of intrigue. It was shot in the desert in North Africa. In fact, the first two episodes were shot in North Africa, mostly in the Moroccan city Tangier.
In the drama, we get a few glimpses of beautiful cities like Medina and Chefchaouen City, which is not too far from Tangier. There were also a few shots done in Portugal. The rest was shot in South Korea.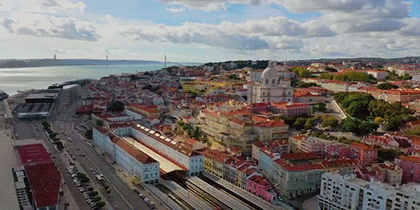 'Vagabond' also contains various scenes shot in the Blue House (South Korea's Presidential office).
8. The Official Soundtrack
One of the things I check out when watching K-Dramas is their OST. I will never forget the first time I fell in love with the song 'Beautiful Life' by Crush in the phenomenal drama 'Goblin'. It still hits me right in the feels every time I hear it. I still et LSS every time I hear the track 'Let Me Out' by NU'EST from the drama 'Hwayugi', as well. Well, 'Vagabond' has a dope track list of its own, as well. It is as intense as the extreme action scenes in the drama. On that note…
7. Intense Action Scenes
The chase scenes in the first few episodes are nothing short of heart-pounding. I literally almost fell off of my seat during those scenes. Parkour, anyone? Dal-gun has a background in various forms of martial arts, but he really made an impression on me when he chased a bad guy across rooftops of the slum areas in Tangier, Morocco.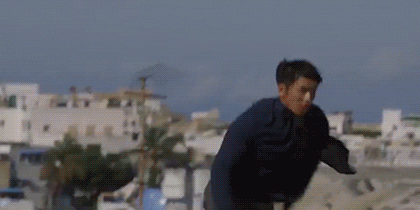 You'll also get a taste of skilled snipers in the show.
6. Sensitive Issues
What I like most about Korean dramas is how they serve as eye-openers to their viewers. 'Vagabond,' just like many other Korean dramas, uncovers the malevolent activities of the Korean government. It touches on very sensitive issues of corruption, abuse of power, and unjust treatment of ordinary citizens. The drama does not only revolve around the plane crash that took the lives of 200 civilians; it also discloses why that plane crash had to happen and who really benefited in the tragedy. You'll learn how much people might abuse power.
5. Important Relationships
Seeing Lee Seungi-gi with Bae Suzy is nothing new. They definitely click. What really struck me was the relationship of uncle Cha Dal-gun and his nephew Cha Hoon. It was definitely something. I must say it was a very cute uncle-nephew relationship. After losing his father and being abandoned by his own mother, Hoon was left in the care of his stuntman uncle. Dal-gun raised his nephew and sent him to school and even let him take Taekwondo lessons by accepting stunt jobs from filmmakers.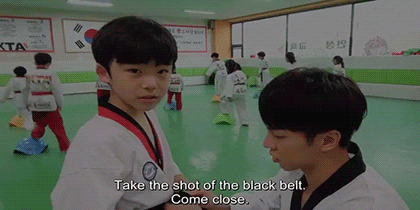 We all know how much a stuntman earns despite being a life-threatening job. Still, uncle Dal-gun endured all of the physical pain and injuries just so Hoon could continue his studies and Taekwondo classes.
4. Emotional Story
Despite being an action series, 'Vagabond' hit me right in the feels. You will empathize with the bereaved family members seeking nothing but the truth about the death of their loved ones. The bereaved ones portray real life ordinary citizens with no power or money, and who are simply being used by people in authority. They represent the people who suffer from inequality and injustice.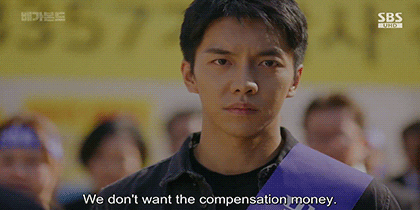 3. The NIS Squad
The NIS or the National Intelligence Service is the chief intelligence agency of South Korea, which guarantees the government's national security. In the drama, the NIS is divided into two: the bad NIS guys influenced by the corrupt government officials, and the true heroes who stand by their duty to protect. Shout out to NIS Director Kang Joo-chul, chief Ki Tae-woong, agent Kim Sehun, and the ever bubbly NIS staff Gong Hwa-sook who give light to the intense drama.
2. The Overall Cinematography
'Vagabond' is full of breathtaking shots despite the fast-paced action scenes. Even the fight scenes are nicely and neatly done. You'll really get to see just how beautiful Morocco is since they filmed stunning landscape scenes there.
1. Never-Ending Plot Twists
What makes this drama stand out is its never-ending plot twists. There are stories to uncover in practically every episode.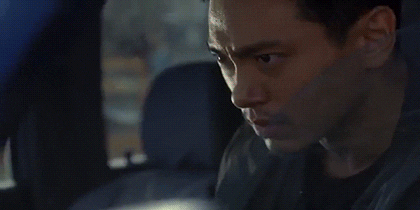 (ALSO READ: 31 Important Keywords We Learned from 'Arthdal Chronicles')
Have you watched 'Vagabond' yet? You can watch it on Netfllix here: https://www.netflix.com/ph/title/81095101
Do you have a story for the WhenInManila.com Team? Email us at story.wheninmanila@gmail.com or send us a direct message at WhenInManila.com Facebook Page. Interact with the team and join the WhenInManila.com Community at WIM Squad!
[fb_instant_article_ad_01]?