Words by Camille Geguera
YouTube NextUp is a program which helps bronze-level creators take the next step in their YouTube career. Since its launch in 2011, it has successfully helped more than 500 video creators around the globe.
This year, Youtube NextUp has selected 12 local creators with the purpose of promoting local talents and to help them improve and hone their craft. With this agenda, it inspires more people to engage and create quality and meaningful content. Meet the YouTube NextUp Class 2018 that you should check out right now:
ALSO READ: Data Privacy Asia Manila 2018: Doubling down on data privacy and cybersecurity
12. Stephen Flores (InReelLife)
If you're a Broadway fan then this channel is for you. Stephen combines his love for film, skits, and musicals and turns them into theatrical goodies. With his snappy edit and entertaining content, you'll surely anticipate for what's his next skit is all about.
11. Alicia Litonjua (Lesha)
Lesha is a singer-songwriter, producer and an electro-pop artist. She gained recognition by adding her signature electronic twist through her song covers. In 2017, she won the grand prize for Best Cover Ever, a YouTube Original Series hosted by Ludacris. Recently, she released her Two Faced EP where she composed and arranged all of the songs. Head over to her channel if you're looking for some chill, local music to bop into.
10. KITHARA
KITHARA debuted their musical career through YouTube in 2010. Since then, the 5-man group would upload their original music for everyone to hear. The musicians behind "Hindi Para Sa'yo", "Should I Leave Now" and, "To Move On" have garnered a lot of fans who are into their senti and hugot music.
9. Beverly Cumla
Who says poetry is dead? Beverly Cumla is known for her original spoken poetry pieces. Some of her videos easily went viral because everyone could relate. Some of her works are Ang Boyfriend Kong Writer, Sertipiko ng Tayo, and Para Sa Girlfriend ng Writer. 
8. Amy Talaboc
18-year-old Amy Talaboc hails from Cagayan de Oro. She's a Bisaya beauty vlogger who does tutorial videos while dishing out some hugot lines. She has garnered a lot of viewers after she first uploaded a video on YouTube in 2017. 
7. Joel Minas
Joel Minas started creating videos after cover of a routine from Yuri!!! On Ice went viral, instantly earning him 3 million views. Even though he retired as a competitive figure skating in 2010, YouTube became a platform for posting his figure skating routine covers as well as figure skating challenges. He recently ventured into cosplay so that's another thing that we all should look forward to on his channel. 
6. Janine Teñoso
Janine Teñoso is another OPM artist who first became known because of her song covers. Her cover of  Itchyworm's 'Di Na Muli became a hit just like her Huwag Mo Nang Itanong cover (Eraserheads) and 241 by Rivermaya. She started writing her own music after.
5. Benedict Cua
Benedict Cua vlogs about his adventures and reaches out to a very millenial audience. He also does challenges and collaborates with fellow YouTubers. This chinito, as he would say, is Chinese by blood but Filipino by heart. His humor will certainly make your day better.
4. Elle Uy (Elle Uy Decor)
Elle Uy only started uploading videos on YouTube this year but the number of subscribers she has is phenomenal. She's an interior designer from Manila that shows how she does home makeovers, DIY projects, and anything you need to make yours a happy home. She recently focused on how to maximize tiny spaces–something that most people can relate to here in the Philippines.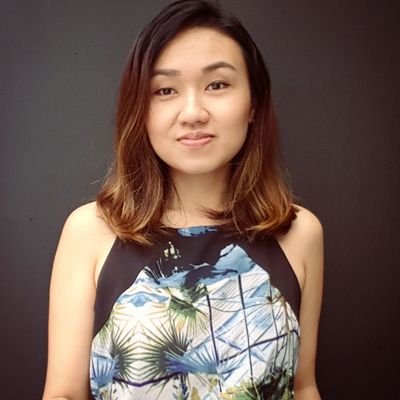 3. Melissa Ricks
Celebrity Melissa Ricks shows another side of her through her channel. She does YouTube videos with her daughter Kiera. She likes to vlog about the things they do together (check out their video of putting on Clay Masks!). This duo is too adorable to resist.
2. Jam Raquion (Jam-packed)
Jam likes to make videos about anything under the sun. Her main goal is to make her viewers laugh with the stuff she vlogs. She's also a big fan of Korean culture and does a series of dance covers and makeup tutorials.
1. Carlyn Ocampo
Carlyn Ocampo is part of girl group Pop Girls. Carlyn does a series of dance and song covers on her YouTube channel. She's more famously known on TikTok, a short-video platform where she has over thousands of followers. Idol!
There's surely more in store for us from these talented creators and the future generation of YouTubers. Who's your favorite? 🙂
[fb_instant_article_ad_01]?